Akihiko Yoshida joins Playdek's Unsung Story team
Square Enix character design veteran finds new home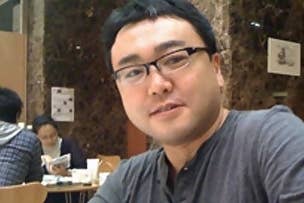 The man behind the iconic character designs of Final Fantasy Tactics, Vagrant Story and Bravely Default, Akihiko Yoshida, has joined Californian developer Playdek. He'll be working on its new Kickstarter project, Unsung Story: Tale of the Guardians.
"We are ecstatic to announce that Akihiko Yoshida, one of the greatest character and game artists of all time, has joined the Unsung Story team," said Playdek in a Kickstarter update.
"Akihiko Yoshida is joining the core team at the base goal level and will be creating character artwork for Unsung Story."
The news came with a short video from the man himself.
"I am interested in the game concept of Unsung Story and it looks very exciting. I made a decision to participate, please look forward to what I will create," he said.
The Kickstarter campaign is still ongoing, with $451,048 of its $600,000 goal raised and 14 days left before the funding deadline.
Yoshida, whose work also includes Tactics Ogre, Final Fantasy XII, Final Fantasy XIV, left Square Enix in December after 18 years.
"This is a personal message of mine, but I'd like to say thank you for all the support these past 18 years. I have decided to leave Square Enix, but I believe our relationship will continue going on," he said at the time.
"And as long as I'm needed [laughs,] I will continue working on the Bravely Default series. Thank you for your continued support."