Playdate has sold over 53,000 units
Panic says pre-orders for crank-based handheld have more than doubled expectations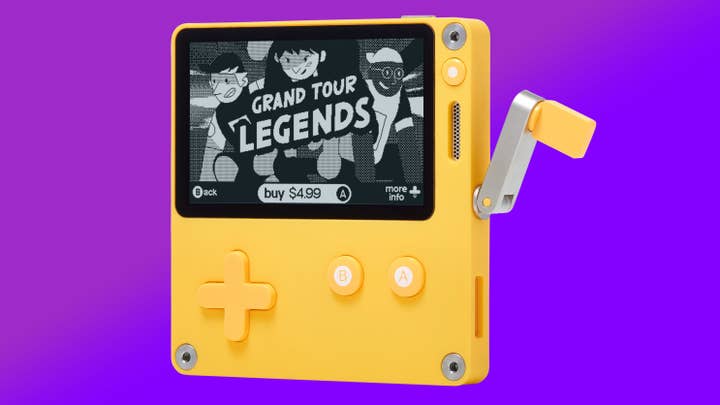 Sign up for the GI Daily here to get the biggest news straight to your inbox
Playdate, the indie games handheld that can be controlled by a hand crank, has sold over 50,000 units since last year.
Eurogamer reports that Panic, the company behind the device, has announced 53,142 units have been purchased so far, with 27,000 already shipped to customers.
The firm said that the rest are expected to ship by the end of the year, and that the total is more than double its initial expectations.
In a statement, the company said: "To have now sold more than 53,000 (and counting) is heartening. And this, at a time when parts shortages forced our delivery lead-times out as much as a year. As those lead-times shorten and Playdate delivery becomes more immediate, we're looking forward to an even better Year Two."
Playdate was announced in 2019, with plans to supply users with 'seasons' of 24 games, developed by a range of notable indies and other game makers. It has since added an on-device store Catalog so players can purchase individual titles.
Pre-orders for the initial allocation of units sold out within 20 minutes back in 2021.
Last month, the company announced it would be raising the price from $179 to $199 to account for increased manufacturing costs.