Playdate price rising by $20, on-device store now live
Crank-controlled handheld will be $199 from April 7, more than a dozen games available to buy now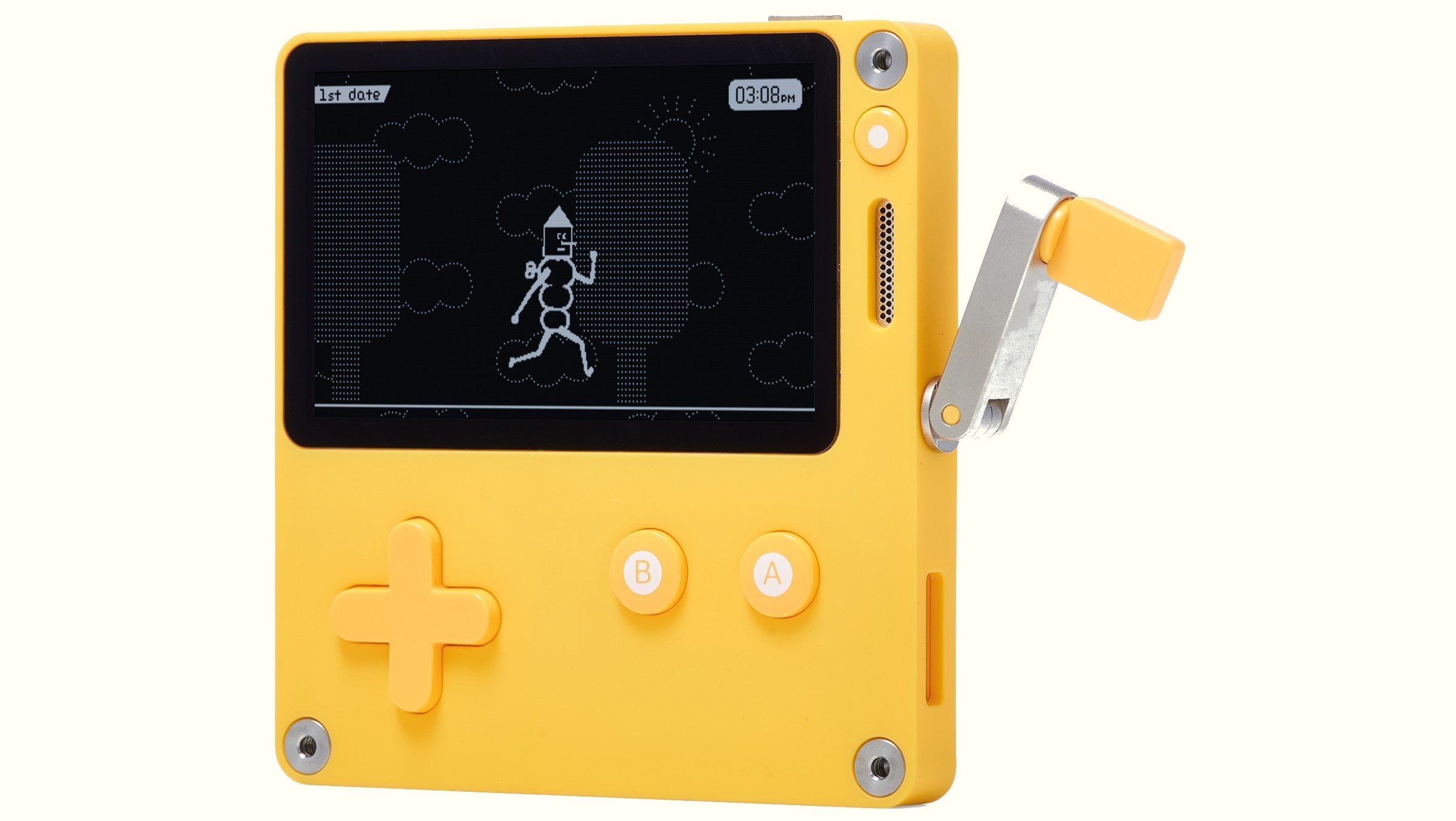 Sign up for the GI Daily here to get the biggest news straight to your inbox
Playdate creator Panic has said it will be raising the price of its handheld next month to account for rising manufacturing costs.
In a post on its website, the company said that its manufacturing partner recently confirmed the cost of building of Playdate is going up. Panic will be adjusting the device's price due to its "already tight" margins.
"We don't take this lightly," the company wrote. "We've always wanted Playdate to be as affordable as possible."
To soften the blow, the firm said it has kept the price increase to a "modest" $20, going from $179 to $199, and that it will retain the current price for one more month, before rising on April 7.
Alongside the pricing news, Panic announced it has launched Catalog, a new marketplace for Playdate games that will be available both online and as an app on the device itself.
There are more than 12 games currently available on the store, with more to be added in the near future.
Panic also emphasised that everyone who buys a Playdate gets the first season of 24 games included, and that users can also sideload more than 425 games from other stores such as Itch.io.
Launched in 2022, Playdate is a handheld games console that, in addition to the usual buttons, uses a hand crank on the side of the device to control its games.