Playable build of Dead Island 2 leaks online
The build of the troubled project is allegedly the work of Yager Development, which was dropped in June 2015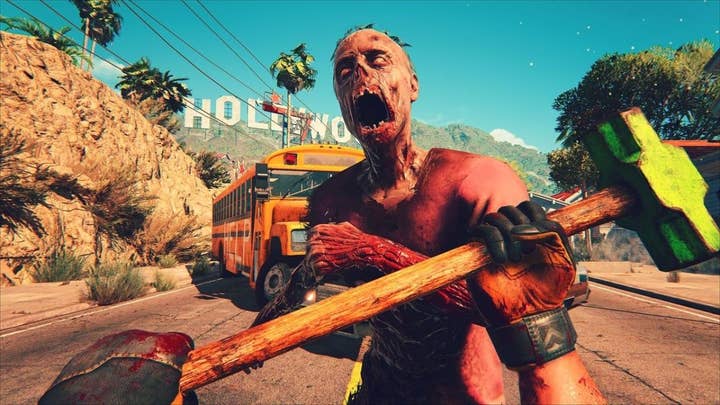 A playable build of the troubled Dead Island 2 has leaked online, the alleged work of the Berlin-based studio Yager Development.
As reported by Eurogamer, a version of Dead Island 2 was uploaded to 4Chan -- a playable build of the game dated June 2015, one year after it was first announced at E3.
That is also just one month before publisher Deep Silver decided to switch developers around three years after work first started. Eurogamer has verified that the build is from Yager Development, which was dropped from the project in July 2015.
"Having a project cancelled in such a late state is a catastrophic event on so many different levels," Yager's managing director Timo Ullmann said to GamesIndustry.biz at the time. "It really is the worst possible outcome. Everybody involved loses."
Sumo Digital was announced as the new developer on Dead Island 2 in March 2016, and it was then handed to Dambuster Studios -- another part of Deep Silver's parent company, Koch Media -- last year.
All of which makes Dead Island 2 one of the greater missed opportunities in the industry's recent history. Techland's Dead Island was a breakout hit, selling five million units within 18 months, but it launched almost nine years ago, and work on a sequel has been underway for eight of them.
Speaking to GamesIndustry.biz in November last year, Koch Media's Klemens Kundratitz insisted that the project will eventually see the light of day.
"My favourite question," Kundratitz said. "Look, Dead Island is a very important brand for us and we've got to get it right. It's just a testimony of our dedication to get it right.
"It's a great story to tell everyone that it's on its third studio, but we like to be judged on the end result and we're really confident that when it comes out it's going to be a kick-ass zombie game. We'll certainly give it all our power."