Platinum Games enters self-publishing with Wonderful 101 Kickstarter
The Wii U game returns on new platforms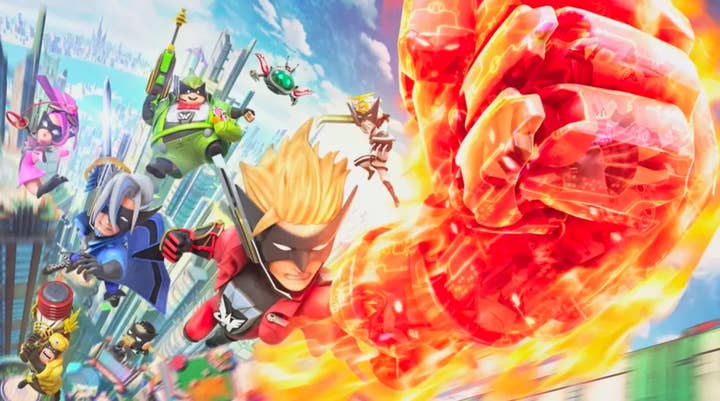 Platinum Game's first foray into self-publishing is a port of the forgotten Wii U exclusive The Wonderful 101.
The Japanese game developer has been discussing its desire to self-publish over the past two years, and first brought up the idea of no-longer working with publishers with GamesIndustry.biz in June 2018.
Earlier this month the firm secured funding from Tencent to accelerate its self-publishing ambition.
Despite this funding, Platinum Games is seeking gamer support for the release of The Wonderful 101, with a Kickstarter campaign that could see the game come to Nintendo Switch if it meets its funding goal of $50,010. A Steam version stretch goal will be unlocked if the Kickstarter reaches $250,000, and $500,000 will see a PS4 release.
Platinum Games is best known for working with other publishers, including Nintendo (Bayonetta 2, Astral Chain, Star Fox Zero), Square Enix (Nier: Automata), Sega (MadWorld, Bayonetta, Vanquish), Activision (Teenage Mutant Ninja Turtles and Transformers) and Konami (Metal Gear Rising: Revengeance). It is highly regarded by fans and has been eager to control its own destiny by developing new IP that it owns.
The Wonderful 101 is a unique action-adventure game created by famous Platinum leaders Hideki Kamiya and Atsushi Inaba. The title was released on Wii U and sold poorly, despite getting strong reviews. The firm hopes by putting the game on more popular platforms, the title will be able to find a larger audience.
Additional reporting by Rebekah Valentine.