Original Bayonetta voice performer calls for Bayonetta 3 boycott over pay dispute
Update: Taylor issues more detailed denial of reports that she was offered $15,000 and asked for six-figure sum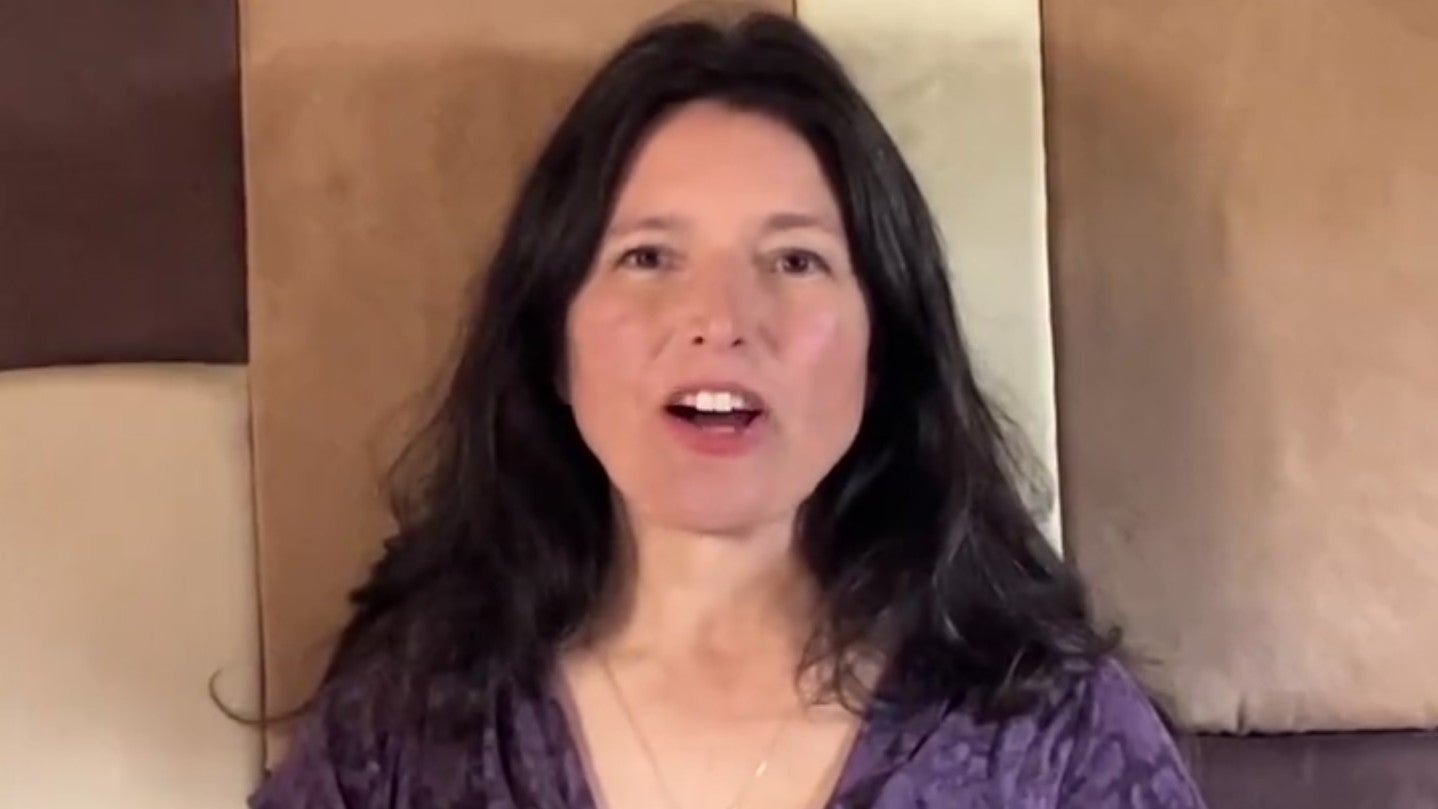 At a glance
Bayonetta voice actor Hellena Taylor called for a boycott of the upcoming Bayonetta 3 over lowball pay offer of $4,000
Sources familiar with the matter claim Taylor was actually offered around $15,000 for "at least" five sessions of work
Taylor denies these reports, adding that she received "shockingly low" payment for the first two games
Original story, October 17, 2022: The original voice performer of the Bayonetta character has called for a boycott of Bayonetta 3 in advance of the game's release later this month.
In a series of videos posted to Twitter, Hellena Taylor says she did not reprise the role for the third game in the series because PlatinumGames lowballed her with its offered payment.
"The final offer to do the whole games – as a buyout, flat rate – was $4,000," Taylor said. "This is an insult to me, the amount of time I took to work on my talent, and everything that I have given to this game and the fans. I am asking the fans to boycott this game and instead spend the money you would have spent on this game, donating it to charity."
She added, "I didn't want the world. I didn't ask for too much. I was just asking for a decent, dignified, living wage. What they did was legal, but it was immoral."
Unhappy with the initial offer she had received, Taylor said she wrote to PlatinumGames co-founder Hideki Kamiya asking to be paid what she was worth. She said Kamiya responded with a letter saying how much the studio and Bayonetta fans valued her contributions, followed by the aforementioned $4,000 offer.
After Taylor's tweets began circulating, Kamiya posted an apparent reference to her statement on his own Twitter account, saying, "Sad and deplorable about the attitude of untruth. That's what all I can tell now."
He added, "BEWARE OF MY RULES," referencing his pinned tweet listing actions that will get "insects" blocked for things like tagging him in posts in languages other than Japanese.
Kamiya's statement drew considerable backlash, and his account appeared to be deactivated for a time after the original post. As of this writing, it is once again active and the tweet remains up.
Update, October 18, 2022: Jennifer Hale, who replaced Taylor as the voice of Bayonetta in the upcoming game, has issued a statement on the dispute.
She emphasised that she is under NDA and "not at liberty to speak regarding this situation" but hopes her reputation "speaks for itself."
"As a longtime member of the voice acting community, I support every actor's right to be paid well and have advocated consistently for this for years," she wrote.
"I sincerely ask that everyone keep in mind that this game has been created by an entire team of hard-working, dedicated people and I hope everyone will keep an open mind about what they've created.
"Finally, I hope that everyone involved may resolve their differences in an amicable and respectful way."
Update, October 19, 2022: A new report from Bloomberg has disputed some claims made by Taylor in her original videos, including the amount she was offered.
According to sources familiar with the matter and documents seen by Bloomberg, Platinum planned to rehire Taylor for Bayonetta 3, for "at least" five sessions of work lasting four hours each, with each paying between $3,000 and $4,000.
This would bring the total figure offered to around $15,000, higher than the flat rate of $4,000 that Taylor claimed she was offered in her videos.
Bloomberg reports that Taylor asked for a "six-figure sum" as well as residuals on the game in response to Platinum's offer, which the studio refused, before seeking out a replacement.
Speaking to VGC, the performer said the claims of being offered $15,000 are "categorically untrue," as well as an "absolute lie and a complete joke."
"I'd quite like to put this in the [rearview] mirror and leave the whole bloody franchise behind," Taylor told the outlet. "So I think I'll just let my videos stand. I spoke the truth."
Update, October 24, 2022: Taylor has disputed reports about the offers she reportedly received, offering some clarifications via a Twitter thread.
"Some people are calling me a liar and a gold digger," she wrote. "I feel the need to defend myself and my reputation in the industry."
Taylor reports that the first offer was $10,000 in total, which she deemed "too low" given this is a "$450 million franchise, not counting merchandise." She then spoke directly with Kamiya, who "offered an extra 5,0000 [sic]." Assuming Taylor meant $5,000, that accounts for the $15,000 figure in Bloomberg's report.
The actor declined, then "heard nothing from them for 11 months" until she was offered a flat free of £4,000 "to voice some lines."
"Any other lies, such as $4,000 for five sessions are total fabrications. There were not 'extensive negotiations.' I've also been informed of ridiculous fictions, such as I asked for $250,000. I am a team player. I was just asking for a fair, living wage in line with the value that I bring to this game."
She added that she was paid a "shockingly low" total of £3,000 for the first game and "a little more for the second."
Last week, guest writer Malindy Hetfeld explored the challenges voice actors face in games, especially given the public's misunderstandings about the complexities of the VO industry.