Perfect World full-year revenue rises
Chinese MMO publisher enjoys string Q4 ahead of full launch of DOTA2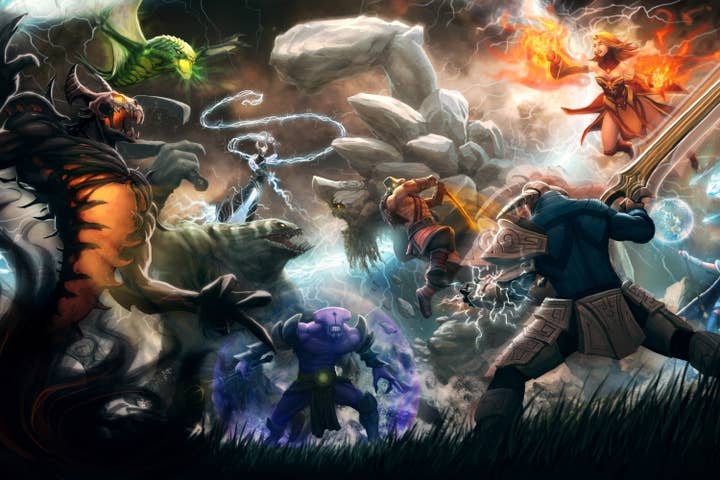 Perfect World saw its revenue grow by 11 per cent last year due to strong returns from its efforts to reach beyond the online PC market.
In the year ended December 31, 2013, Perfect World earned RMB3.1 billion ($504 million) in revenue, up from RMB2.8 billion in 2012.
The company reported RMB542.4 million in net profit, a slight increase from RMB540.7 million ($89.6 million) the prior year. Non-GAAP profit was RMB550.8 million ($91 million), down from RMB652.6 million. Reflecting on the year just passed, CEO Robert Xiao indicated that Perfect World would seek to fuel growth through partnerships with and investments in other companies. He also pointed to a recent agreement with Huawei, which will see Perfect World's games installed on the company's mobile hardware, as an example of the kind of deal in which the company is interested.
To support this initiative, Perfect World has appointed Alex Xu, its SVP of business development and investment, as its new chief business officer.
While the company saw decent growth across the entire year, its Q4 performance was more impressive: RMB914.3 million ($151 million), substantially up from RMB679.9 million in the same quarter last year.
Perfect World's net profit was also much improved, up from RMB86.4 million to RMB209.8 million ($34.7 million). Non-GAAP profit was RMB163.8 million ($27.1m), up from RMB141.1 million.
This growth was attributed to the strong performance of Perfect World's first 2D RPG for mobile, Return of the Condor Heroes, and also the soft-launch of DOTA2, which the company will operate in China. With a full launch of DOTA2 expected in 2014, Perfect World is likely to enjoy another successful year.
"DOTA2 is currently at the initial stage of commercialisation and we expect to have a large-scale full launch in China soon," Xiao said. "Neverwinter, another world-class title that has already generated wide excitement among gamers in the U.S. and Europe, is gearing up for launch in China later this year."