People of the Year 2017: Brendan "PlayerUnknown" Greene
The driving force behind the biggest game of 2017 was "a photographer, a DJ, a designer" for most of his life - the remarkable rise of Brendan Greene
Right now, every journalist in the games press will be checking one of a small handful of sites on a near daily basis: Steam's player statistics page, Steam Charts, or any other website that will allow them to be the first to report on PlayerUnknown's Battlegrounds reaching 3 million concurrent users.
The year's most popular and widely discussed game came agonisingly close to to that milestone earlier this month, but it hasn't surpassed that 2.95 million peak in the time since. At one point, we might have speculated that this was finally it, the zenith of PUBG's popularity, but Bluehole's breakout hit has proved the pessimists wrong on too many occasions for that to be a reasonable speculation.
"I think we're going to break 700k concurrent users today," Bluehole creative director Brendan Greene excitedly told us when we interviewed him at Devcom in August. "We thought H1Z1 would be our main competitor, basically, but then suddenly it's CS:GO, and then CS:GO is behind us and we're looking at Dota 2."
"We thought H1Z1 would be our main competitor, but then suddenly it's CS:GO, and then CS:GO is behind us and we're looking at Dota 2"
Greene described PUBG's trajectory as "insane", at a time when it was still a distance short of toppling Valve's Moba as the dominant game on Steam. On a given day it now has five times more concurrent players than Dota 2, and a peak that's more than three times higher.
It says much about the degree to which PUBG has dominated 2017 that the gap between them is only likely to get wider from here. After all, in August, when Greene already seemed overwhelmed by the speed with which his audience was growing, the game was nearing 10 million sales and 1 million conurrent users in just under six months. Within five weeks, the concurrent player count had doubled. Within two months, so had the total unit sales.
Bluehole confirmed that PUBG had earned $100 million in revenue after 4 million sales, so some beer-mat calculations would put its current earnings somewhere near (or even above) $600 million. In nine months. For an Early Access game only available on a single platform.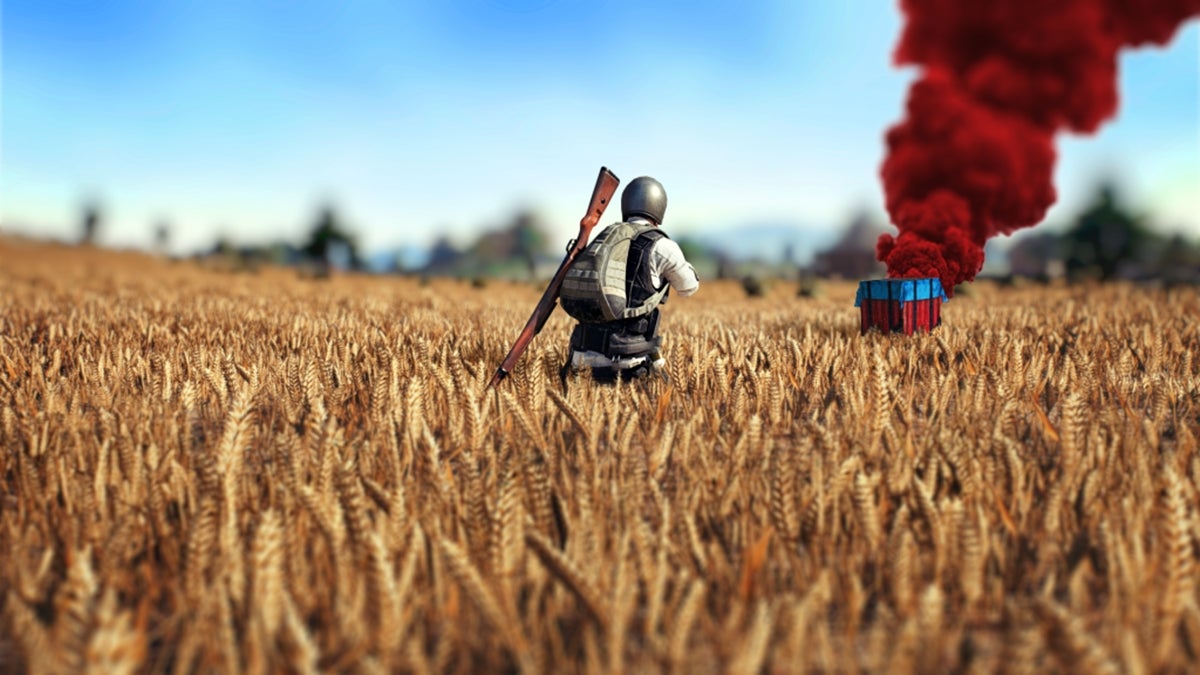 When it came to the other dominant force in the games industry this year, Nintendo, we elected to honour the entire organisation rather than, say, a high-level executive or individual developer. With PUBG, however, it is far easier to argue that, while games are always made by teams, there are times when an individual can merit a large share of the credit.
"I don't consider myself a true gamer," Greene told us shortly after PUBG first launched in Early Access, adding that he saw himself as "a modder" first and foremost. "I was a photographer, a DJ, a designer for most of my life - those were my careers. I played games occasionally. Then I discovered DayZ and I just fell in love with that game because there was no linear storyline, you could do whatever the hell you want.
"I had to fight for this, and it's from my modding and not having any rules to follow... It gave me the freedom to do whatever I thought would work"
"I thank my stars every day that everything just aligned. I went from being an out of work photographer and web designer in Ireland to being the creative director at a big company. There was a big chance for me to fail."
Nobody could have anticipated just how big PUBG would become - least of all Bluehole, the MMORPG specialist that picked the game up while Green was still refining the Battle Royale concept - but it should be acknowledged that it was actually years in the making. While it seemed to appear from nowhere, Greene had tested and refined Battle Royale in dozens of ways through mods for Arma II, Arma III and H1Z1. PUBG was, he said, "my final vision of what Battle Royale should be," and a vision he had worked towards for three years.
"The number of times I heard, in the early days of designing the game, that, 'This is a bad idea. You can't punish the players like this'... I had to fight for this, and it's from my modding and not having any rules to follow. I knew nobody in the industry, and I knew very little about the tech in the industry.
"It gave me the freedom to just do whatever I thought would work. And apparently it does work."
Arguably, it worked a little too well, and in the last few months PUBG's success has inspired a slew of developers to add a version of Battle Royale to their own games. The most prominent of those was Epic, which even invoked PUBG's name in the marketing for Fortnite's new free mode, and has reaped substantial rewards in terms of growing the game's audience. Indeed, Bluehole's clumsy handling of that situation - including an ill-advised reference to possible legal action - is perhaps the only black mark against PUBG all year long, and from here the future looks brighter still.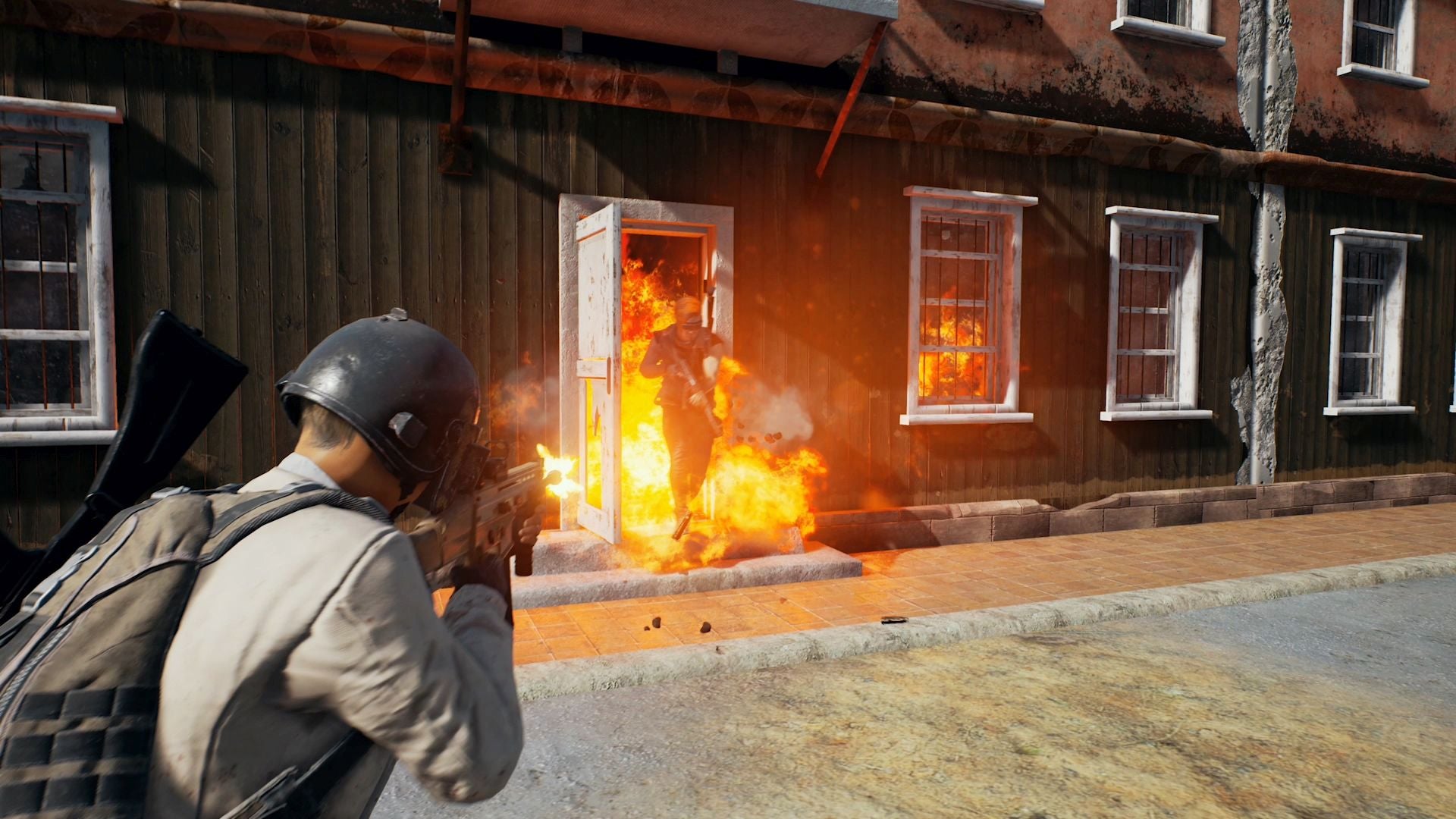 "Today, it's all organic really," Greene said of PUBG's growth back in August. "We've worked with content creators and influencers in various regions for sure, but the vast majority of sales have been driven just by people seeing the game and wanting to play. Bluehole has data scientists analysing this stuff on a daily basis, trying to figure out why it's so popular."
While Bluehole does that, PUBG will start to build its audience on console through a close partnership with Xbox, and a future launch on PlayStation 4 has not been ruled out by Greene in the many dozens of times he has been asked about the possibility. There is also esports, which Greene told us he wants to take "baby steps" towards as an appropriate format is identified and perfected.
"You can't just go, 'We're an esport. It's ready!'," he said. "The game has to be competitive, it has to be bug free, and it has to work. So many games do go, 'Oh, we're an esport.' But it's like, 'No, you're not. Calm down.'"
And then there is China, which was already one of PUBG's most important markets before Tencent came along and agreed to officially launch it in the region and assist with the development of a mobile version. It may be that Asia's most valuable company will eventually acquire either Bluehole or PUBG outright - as myriad rumours have suggested - but it's absolutely certain that 2018 will bring even more growth for the biggest single game of this year.
How much growth, exactly? It's hard to say, but now that he is established as one of the industry's foremost creators, Brendan Greene isn't shy about reaching for the stars.
"Our sales curves are just going up. They're not slowing down," he said. "I'm still waiting for that plateau, and it's just not happening yet.
"When you ask about growth on PC, I just look at League of Legends - 100 million active users a month, I think, something stupid like that? If we play our cards right, maybe we can get to that level."