PUBG passes two million concurrent players milestone
Update: Battle royale shooter's record is now 700,000 players beyond Dota 2
Update: PlayerUnknown Battlegrounds has now passed two million concurrent players on Steam, on the same day that Bluehole Inc. announced that the game had sold 15 million units.
The battle royale shooter reached a peak of 2,016,498 players in the last 24 hours, according to official Steam data. Dota 2 reached 622,839 players in the same period. PUBG's concurrent peak is now 700,000 higher than the longstanding record set by Dota 2, and it now routinely attracts three times as many players each day.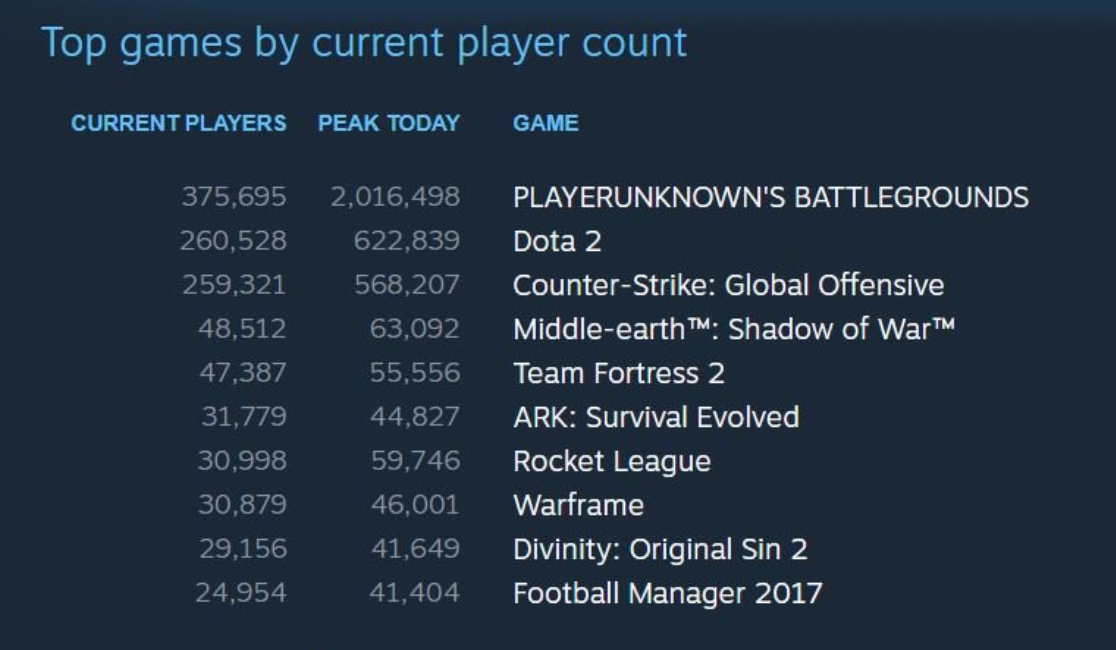 Original Story: PlayerUnknown Battlegrounds hit nearly two million concurrent players on Steam over the weekend, making it the most popular game on the platform by a substantial margin.
According to the latest data from Steam, PUBG's closest rival is Dota 2 which enjoys a peak player count of around 700,000.
The number of concurrent players has doubled since early September when the game first broke the record.
With over 13 million copies sold before leaving early access, it's hardly surprising that PUBG has hit such lofty heights, even with Fortnite's free-to-play Battle Royale mode nipping at its heels.
Bluehole Studio recently announced that PUBG will be coming to the Xbox One, and is in talks with Sony regarding a PlayStation 4 release, meaning creative director Brendan Greene's dream of 100 million users seems more and more likely each day.
Additional reporting by Matthew Handrahan.