PC Games: The Best of Times, The Worst of Times
PC games aren't dying, they are bigger than ever, but the $60 PC game is rapidly vanishing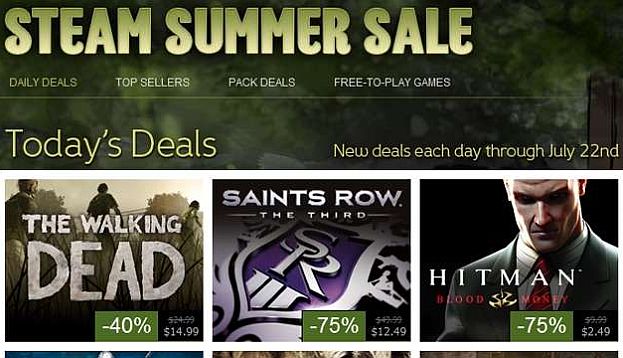 By some measures, PC games are dying out. You can barely find boxed PC games in retail stores any more. That product category used to fill long shelves in many retail stores, and accounted for a sizable amount of revenue back in the day. Those halcyon days of decades past are long gone, and what little PC software you can find on shelves in retail stores tends to be casual titles like Deer Hunter tucked away in an odd corner, usually marked down.
Yet PC games have never been more popular, when you look at it another way. There are now far more games you can play on your PC than ever before, in a variety of ways. There are native PC games, of course, but there are also games you can play on Facebook, or in any browser window. Kongregate has a vast array of Flash games to choose from. Some of the most popular games in the world, like League of Legends or World of Tanks, are PC games - and many are games you can't find on any other platform.
While traditional physical retail space for PC games has shrunken, the digital distribution of PC games has exploded. No company exemplifies this better than Valve Software with its Steam service that now reaches somewhere north of 75 million gamers. Steam hit a record number of concurrent users recently, with over 8 million Steam members online at the same time.
Steam originally began as a way for Valve to better distribute its games and patches for its games. Gradually adding other games from other companies, Steam overcame a number of obstacles, such as the sheer time it takes to download some games over a typical broadband connection, or users needing to be online to play their games. The biggest driver to Steam's growth, though, has been the remarkable sales and discounts that Steam offers on games.
Steam's usual summer sale is under way, with an array of discounts on games that sometimes are 75 percent off or more. What Steam has shown us is that gamers have a vast desire to collect games - if the price is right. Sadly, far too few games are really worth $60 to gamers these days, especially when there are high-quality free-to-play alternatives handy. Or DLC for a game you already own that can make it a new experience again.
EA's Origin has learned the discounting lessons taught by Steam, and has moved away from its initial stance of never discounting games for fear of harming the perceived value. Games are worth what people are willing to pay for them, and reducing prices can mean an increase in volume of 10x or more. You can also find GOG.com engaging in regular sales, with even more compelling sale prices on games that were published long ago that have found a new life.
For back catalog games, the hard lesson to learn for long-time publishers is that the price of the game is no longer the key thing to maximize. What publishers should be looking to maximize is revenue. When you no longer have cost of physical goods to worry about, your costs are primarily transaction costs and whatever licensing fees or royalties you have to pay. There's no up front pile of capital needed to produce a mountain of discs, nor any need to ship them or store them.
So, if you can sell 1,000 copies of a game at $60, or 100,000 copies at $6, which is better for the company? Don't take too long to figure out the correct answer, because while you do that someone may be stealing your market share. There are ancillary effects of price cuts to consider, too - with huge numbers of the game out there, you can sell a lot more DLC. The game's brand becomes much more widely known, making future games an easier sell.
Preserving value by keeping to the $60 price point is a fool's errand. Gamers are quite well aware than not every $60 game is a $60 value; few rise to that level. The $60 price point for PC games is rapidly becoming a museum item.
Of course, the ultimate end point of this price reduction frenzy is the free-to-play game, where you completely remove initial price. Free-to-play games are becoming dominant in the PC space, at least as far as overall revenue is concerned. League of Legends and World of Tanks are each rapidly closing in on $1 billion in annual revenue.
Not all games are suited to the free-to-play business model, as we discussed earlier. That requires a different approach to design and product development, and a commitment to an ongoing games-as-a-service model. At least, though, digital distribution opens up a full range of price points for games, from $0 to $60 and even beyond. Publishers are still exploring the benefits of pricing at different levels.
So don't lament the death of the $60 PC game - celebrate it. The ability to reduce the prices of games and still make a profit has greatly lengthened the commercial lifespan of many games. Yes, it makes it harder to recoup a massive investment right at the time of launch, but there's now a greater lifetime potential for a game. There's more opportunity for games to be published in the first place, with a vast array of fascinating indie titles to choose from. It's truly a golden age for gaming.
Republished from the [a]list daily. For more, read the [a]list daily and subscribe to the newsletter to get the latest in game and entertainment marketing news, cool videos, incisive opinions, exclusive interviews and industry data.