Patrick Wyatt joins Undead Labs
Blizzard VP and and ArenaNet founders joins State Of Decay studio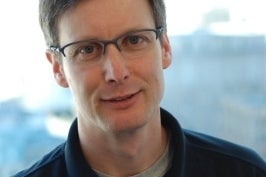 MMO veteran Patrick Wyatt is the latest addition to the Undead Labs team, brining his Warcraft, Diablo and Guild Wars experience to the studios zombie franchise.
"Today, I'm very happy to announce that Patrick has joined Undead Labs, and will be working shoulder-to-shoulder with Team Zed as we dive into the development of... well, what's next, and beyond," said founder Jeff Strain.
Wyatt spent nine years with Blizzard, leaving in 2000 as VP of R&D to found ArenaNet, home of Guild Wars. He then became CTO of NCsoft, before moving on to found TERA developer En Masse Entertainment and oversee the design and development of the publishing platform there.
"And so it is that here at Undead Labs, I am happy to be working with a great team of people I admire and respect. As it happens, more than half of them are folks I have worked with for many years on Guild Wars, so I know them quite well," Wyatt added on the Undead Labs blog.
"I can't talk anything about what I'm working on here at Undead Labs ... yet. ... But ... I specialise in developing really big multiplayer games. So I guess maybe I'll be working on something like that, at least as soon as I get one of the cool lab coats everyone around here has."
It could be that Wyatt will work on the zombie MMO Class4 that Undead Labs has mentioned in the past.
The appointment follows the news earlier this month that the studio has signed a "a multi-year, multi-title agreement" with Microsoft Studios.