Undead Labs signs Microsoft Studio deal
Multi-year, multi-title agreement for State Of Decay studio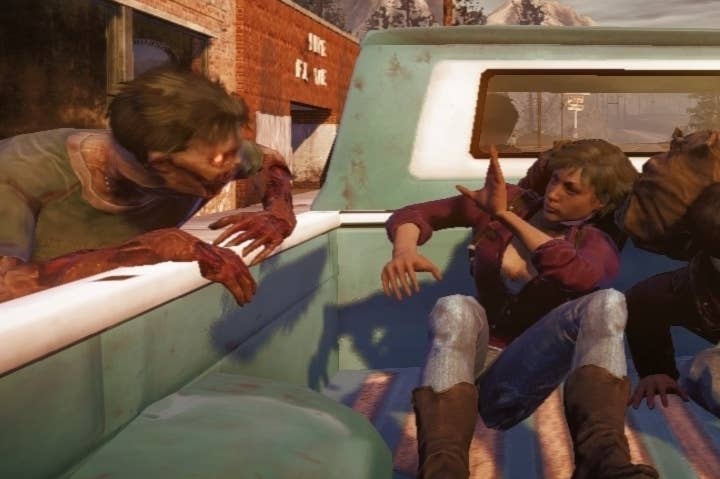 Undead Labs, the studio behind zombie survival title State Of Decay, has confirmed it has signed a new deal with Microsoft.
"I wanted to let you know we've signed a multi-year, multi-title agreement to extend our development relationship with Microsoft Studios," said Jeff Strain.
"We'll be able to share details later this year, but as with State of Decay, we think it's best if we just keep our heads down and build some prototypes before we talk too much. For now, suffice it to say there are big things going on with State of Decay."
State Of Decay became the fastest-selling original XBLA game when it made 250,000 sales in just two days. The XBLA launch was followed by a Steam release in November.
Last year Undead Labs told Eurogamer it was planning zombie MMO called Class4, but was still waiting on approval from Microsoft.
"We cannot begin working on Class4 without a greenlight from Microsoft (who owns the IP, as part of the bargain that led to the funding and development of State of Decay) and a mutually agreeable contract," Sanya Weathers, director of community said.
"We have to agree on where we think the technology is going to be in a few years (since the game will take a few years to develop); we have to agree that we have the same goals; and we have to agree on how we'll collectively run and support the final game."
The Washington-based studio was started in 2009 by ArenaNet founder Strain.