Paradox trialling subscription model to address DLC criticism
But strategy publisher assures long-running fans that no future expansions will be exclusive to subscribers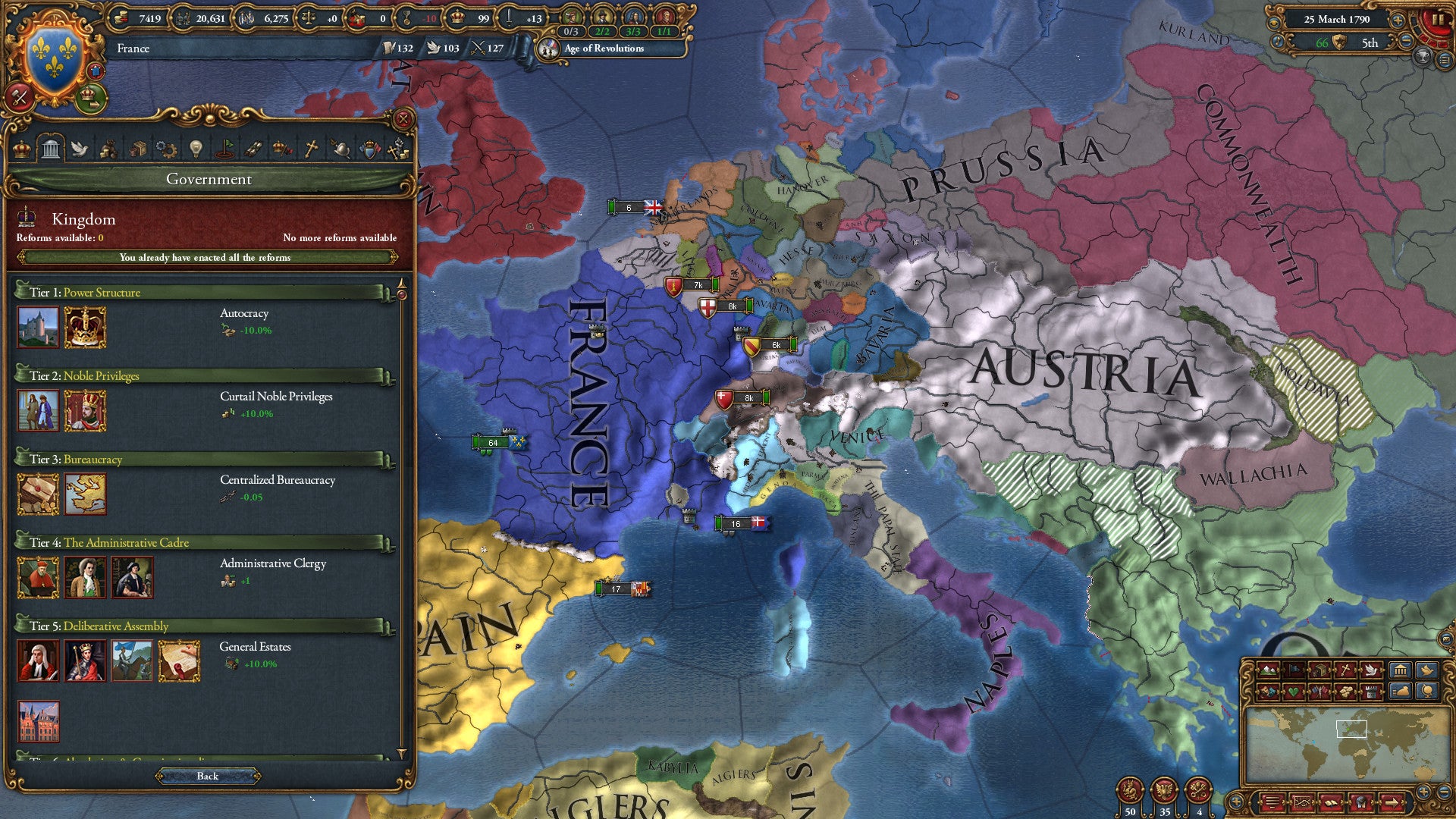 Paradox Interactive is experimenting with a new model that will enable players to subscribe for full access to the add-on content for one of its key titles.
A limited group of people are being given the option of subscribing to Europa Universalis 4. The aim is to look at a way of "reducing the threshold for new players to access the full EU4 experience."
The initiative is a response to ongoing criticism of the publisher's DLC strategy. Many of its titles have so much add-on content that it can deter or confuse new or potential players -- Crusader Kings, for example, has more than $300 worth of DLC.
Paradox is keeping relatively tight-lipped about the details in order to avoid interfering with the test. In a post on the firm's official forums, community manager Björn Blomberg explained the company is "approaching this in a data-driven way," which means it "cannot fully disclose exactly how it will look."
Project marketing manger Pontus Rundqvist added that the final price of such a service would be decided based on the results of the experiment, and emphasised that this model "may not be aimed at [our long-time fans]."
In fact, much of the post was dedicated to assuring established Paradox players that neither these experiments nor any resultant subscription model will affect them.
The subscription, and even the offer to the selected testers, will be optional. All expansions and DLC, both past and future releases, will be available for purchase individually for those who prefer it. No user will have their content removed, and no future content will be exclusive to subscribers.
"We have heard for years from existing and potential new players that the cost of getting the game and all expansions all at once is quite expensive (and might be discouraging for completely new EU4 fans) -- it's been supported for almost seven years, after all," Rundqvist wrote.
"A subscription model has been suggested to us on many occasions, so we thought we'd run a test to see how popular such a service would be."
He added: "We are not replacing the current model or changing how anything works now. We are simply adding another option."
Paradox's former CEO, now executive chairman of the board, Fredrik Wester defended the company's DLC business model last year, emphasising that it "helps to finance the further development of the game, which is of gain for all players."