Paradox's Fredrik Wester defends company's DLC policy
Former CEO says business model isn't flawless but funds ongoing development and allows for experimentation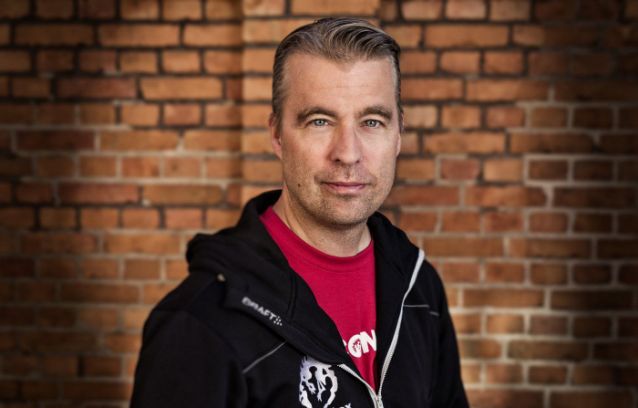 Fredrik Wester has spoken out to defend Paradox Interactive's approach to premium DLC for its strategy titles, insisting it's a "fair and balanced way to release content."
The publisher has been criticised by some players for the sheer amount of additional content release for its games. Crusader Kings 2, for example, has seen over $300 worth of DLC released since it launched in 2012.
Some Paradox fans see this as too high a cost of entry, particularly in an era when so many games offer free post-release content to keep players engaged.
In a Twitter thread, Wester -- former CEO and now executive chairman of the Paradox board -- said the DLC model is "based on the idea that you pay for new content after the full game release" and "helps to finance the further development of the game, which is of gain for all players."
He adds that Paradox does indeed do free updates and upgrades every time it releases new DLC so those who choose not to buy get additional content to play with. This "would not be possible to fund" without other players buying said DLC.
Wester also notes that multiplayer matches are run in a way that connects players without DLC to those who do have it, so they can access all content in multiplayer without having to pay for it. This, he says, "has been a way for us to avoid splitting up the player base."
"I know this is not a flawless model and that a lot of new players get intimidated by seeing a game with hundreds of [dollars] in DLC," he wrote. "However, we also run deep discounts on all our games and DLCs regularly.
"Like with all business; if you don't think it's worth it, don't buy it."
He wrapped up by adding that the DLC model "allows us to experiment more" and make more interesting content over time, and that he personally favours cosmetic DLC since they have no gameplay effect but still help to fund development.
"Is this a perfect model for releasing content? No," he concluded. "Are we constantly working to make it better? Yes. Are we listening to feedback from players? Yes.
"Are we listening to people who 'BLURG BLARGH GREEDY BASTARDS DLC BAD OOGA BOOGA'? No."
GamesIndustry.biz addressed this issue with Paradox's new CEO Ebba Ljungerud last year, where she echoed many of Wester's points. She also pointed to the amount of hours and value available in a title like Crusader Kings 2, thanks in no small part due to the extra content.
"We have to deal with the issue of people being conditioned by how other games in the industry work. And the conditioning is, if you don't get all of the content then you're missing out on something, which is not true in our games," she said.
"We need to get better at bundling and presenting stuff on our product pages, so that when you come in you're not inundated with a torrent of DLC and you feel like you're getting gouged."
Last week, Wester appeared on a GameLab panel hosted by GamesIndustry.biz, where he said the 70/30 revenue split operated by digital stores such as Steam is "outrageous."