Paradox reveals new subscription service for Crusader Kings 2
"This is an affordable way for players to experience the entire Crusader Kings 2 catalogue," says spokesperson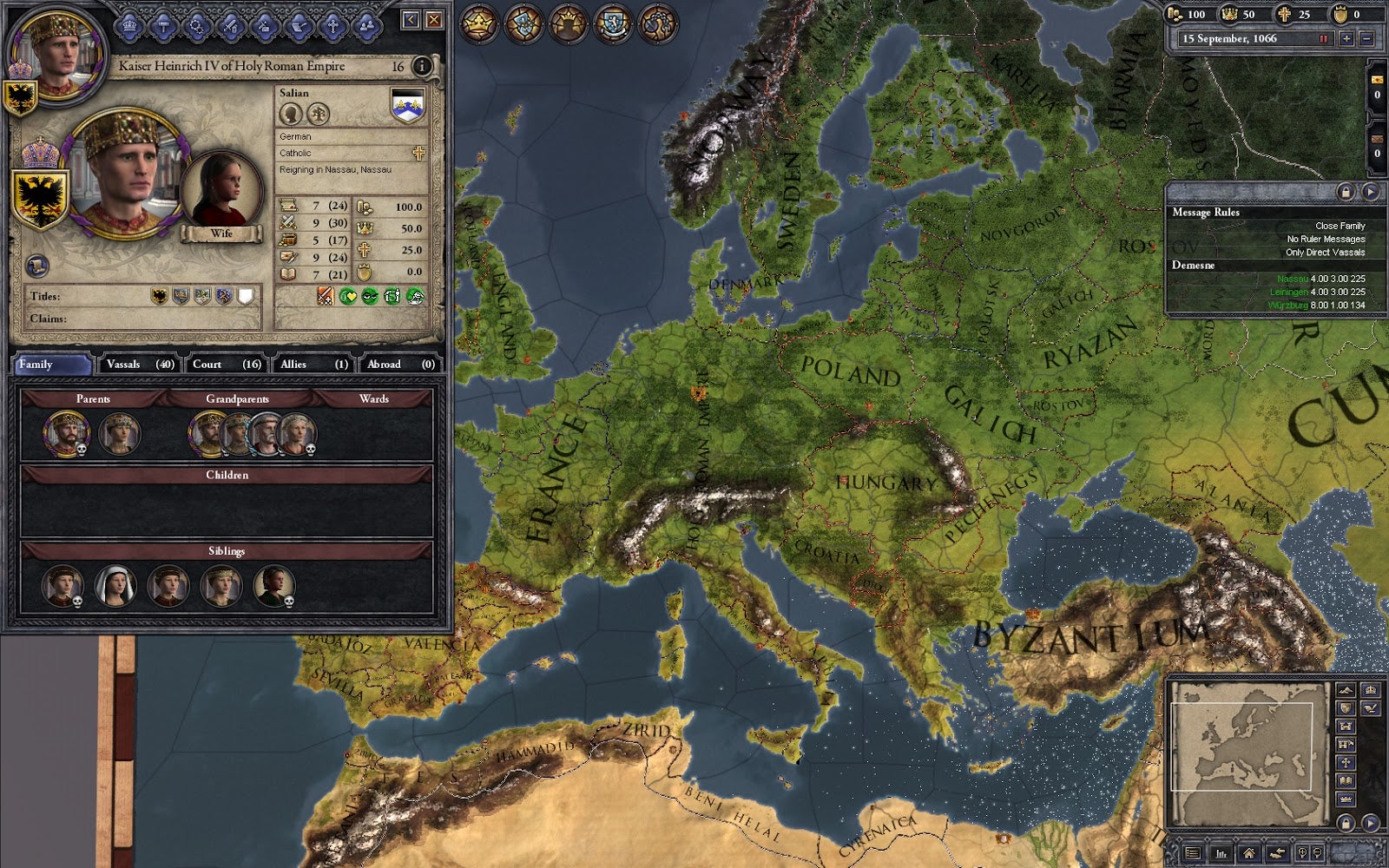 Paradox Interactive this week introduced a new subscription service for Crusader Kings 2 after trialling the model last year with Europa Universalis 4.
First released in 2012, Paradox has since released over $300 worth of DLC for the Crusader Kings 2, and now hopes a monthly subscription will make it more accessible to newer players.
While the base game is free on Steam, "the cost for new Crusader Kings 2 players can seem prohibitive or intimidating" given the sheer amount of DLC available.
"This is an affordable way for players to experience the entire Crusader Kings 2 catalogue without having to weigh which items they would prefer to purchase," said a Paradox spokesperson in a forum post announcing the change.
The new subscription service, available through Steam, comes in at £3.99 a month and grants players access to the entire back catalogue of DLC. How to charge for DLC has long been a sticking point for the Swedish developer, which previously offered premium expansions -- often at deep discounts -- plus regular free updates.
Back in 2019, executive chairman Fredrik Wester took to Twitter to defend the company's policy at the time, saying the DLC model is "based on the idea that you pay for new content after the full game release," and that it "helps to finance the further development of the game, which is of gain for all players."
As inevitable as the tides however, fan reaction to the subscription announcement was largely negative, offering up constructive comments such as "this is bad."
In a post clarifying some of the changes, the Paradox spokesperson said: "Obviously this is not something for people that already own all or most of the content.
"But for someone that just started and only have the free base game it might be a more attractive deal than to buy all the content in one go (which adds up to a rather hefty amount one must admit).
"With this solution, a new player can gain access to all content with a more reasonable spending."
The subscription service does not interfere with players who have already purchased content, and is an entirely optional alternative to purchasing the available DLC either wholesale or piecemeal.