Ouya trials $60 All-Access Pass
Offer covers 800 games for 12 months, could lead to lasting changes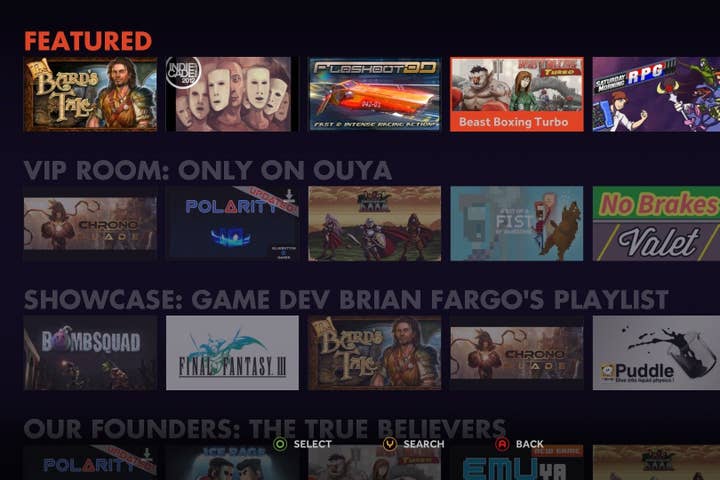 Ouya has launched an All Access Pass, charging $59.99 for access to 800 games in its catalogue for 12 months.
The limited offer, which has already sold out, was advertised with the slogan, "Why get one game from the other guys when you can get over 800 of ours?"
According to Cnet, Ouya All-Access only applied to single transactions under $30, including most complete games and DLC, but excluding micro-transactions and similar revenue streams.
In a statement issued to the press, Ouya said that while the offer may be limited, consumer response could lead to lasting changes. "It's just one of many things we're exploring to give players the best value, and developers the best visibility. Results of this test will dictate if/how we proceed with an official subscription program."
This is a bold move from Ouya, if not entirely unexpected. The Android-powered microconsole has lost much of the momentum it gathered during its record-breaking Kickstarter campaign, with low sales figures a visible issue in the months following its launch.
Exactly how that situation has improved isn't clear, but with both Amazon and Google now preparing similar devices for playing similar games, Ouya will need to make some risky plays to stay relevant.
Ouya CEO Julie Uhrman has publicly stated that the platform's complete focus on gaming will sustain it against the threat presented by Amazon's Fire TV, but she has also revealed the company's intention to embed its technology in other hardware in the future.