Ouya boss on Fire TV: Gaming isn't an "added bonus" for us
Julie Uhrman apparently unfazed by Amazon's new Android-powered microconsole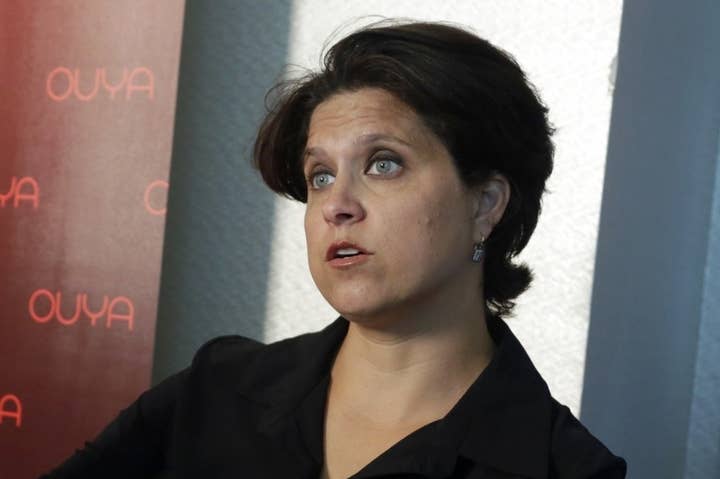 Amazon's new Fire TV may or may not have any real impact on the core console gaming market, but it sure does seem to fall in the same space as Ouya. "The only one who should be worried is Ouya, since it is essentially the same device from a games perspective, but it does more because it accesses movie streaming," Wedbush analyst Michael Pachter said. IHS' Piers Harding-Rolls agreed: "This announcement will have smaller Android console players looking over their shoulders." For its part, however, Ouya isn't fretting.
"Just as Amazon blazed a trail for a new way of selling online, Ouya invented a new way to think about console games. But for us, games are not simply an 'added bonus' - they're the whole point. Ouya is solely dedicated to the devs creating games, and the players who play them. Their ideal experience is all we think about," Ouya CEO Julie Uhrman told GamesIndustry International.
While Fire TV, as the name implies, is all about video, Ouya has never tried to be anything but a game machine, and the controller is part of the package. "We have more than 700 titles - many award winning -- from over 34,000 registered developers on the platform," stressed Uhrman.
About a month ago, Ouya made a fundamental change to its business - gamers no longer necessarily had to own the hardware to enjoy Ouya. Ouya became an embeddable software platform, one that other Android-based systems could implement. With that in mind, would Ouya consider embedding its platform in Amazon's Fire TV? Uhrman wouldn't say. "Ouya Everywhere, bringing Ouya to other devices, has already been announced for Madcatz's M.O.J.O device. We'll be announcing other partners soon," she said.