Ouya devs reveal sales figures
Indies dole out hard numbers for first games on Android-powered console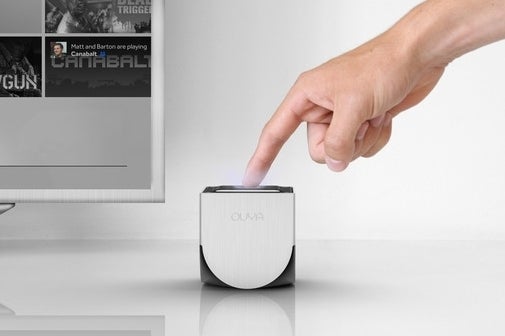 The Ouya is positioned as the most open console hardware on the market, so it's fitting that developers on the system are being similarly open with their sales figures. Gamasutra and Edge have independently published sales numbers and developer reactions from a handful of the system's higher profile titles.
TowerFall has been perhaps the highest profile game of the Ouya launch, and developer Matt Thorson seemed to be the most positive about his game's performance, telling Edge sales have been better than he expected.
"We've made about 2,000 sales so far at $15 each," Thorson said. "So sales have been surprisingly high for a new game on a new console. The game has definitely proven itself on Ouya, I think there's enough demand to warrant bringing it to PC."
Organ Trail developer Ryan Wiemeyer told Gamasutra that the game made 501 sales off 13,112 downloads, saying he didn't know if it was worth the man hours required to port it to Ouya. Adam Spragg said the pay-what-you-want game Hidden in Plain Sight has sold 1,900 copies with an average price of a little over $2. He said the numbers exceeded his expectations, but he's noticed them falling off recently. Shay Pierce ported Bennett Foddy's Get on Top, and has sold 520 copies for $2 each on 9,700 downloads. After Ouya took its 30 percent cut, Pierce said the game has earned a grand total of $728.
NimbleBit's David Marsh told Edge that Nimble Quest made $427 in profit off 122 purchases and 6,508 downloads. Marsh suggested the port was worth doing, primarily because it was "dead easy" to convert the title and submit it into the Ouya store. Knife Media's Jack Shiels said his twin-stick shooter Red has sold just under 400 copies, enough to break even after two and a half weeks on sale.
Not all of the developers revealed exact figures. Bombball creator E McNeil said he was pulling in $30 a day before Ouya took its cut, and said he was "a little disappointed" with the figures, while Mura Interactive's Joe Albrethsen said the conversion rate for DubWars (which is a $15 preorder with immediate access to the beta) came in under 1 percent.
Going beyond sales, Gamasutra also asked developers about their experience working on the console. Most praised the company's developer support, but reservations about the quality of the system's controller and discoverability of games were common shared criticisms.