Our Machinery plans to "take a significant chunk of the engine market"
Creators behind new engine discuss how their 'hackable', plugin-based toolset can stand up to Unity and Unreal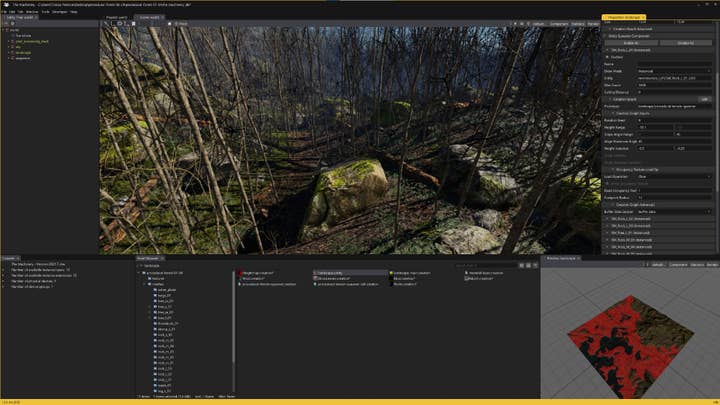 A new contender in the games engine space plans to take on market leaders Unity and Unreal... by offering less functionality with a 'build it yourself' approach.
Launching today, The Machinery is a new toolset from games start-up Our Machinery and has been developed around a plugin-centric model.
Essentially, the 'core' of the engine is fairly basic: an editor, a plugin loader and commonly-used functionality such as maths and memory management, the company tells us. Rendering, animation, physics, audio, user interface and other core functions will be handled via plugins, with the creators providing a set of "standard plugins" written by its team so users can start making games immediately.
But the central premise and selling point here is that developers can remove, replace or modify these plugins to suit their own requirements by building their own add-ons for the engine.
It's a model that Our Machinery hopes will disrupt the engine market, as well as provide a more flexible and customisable alternative to Unity and Unreal.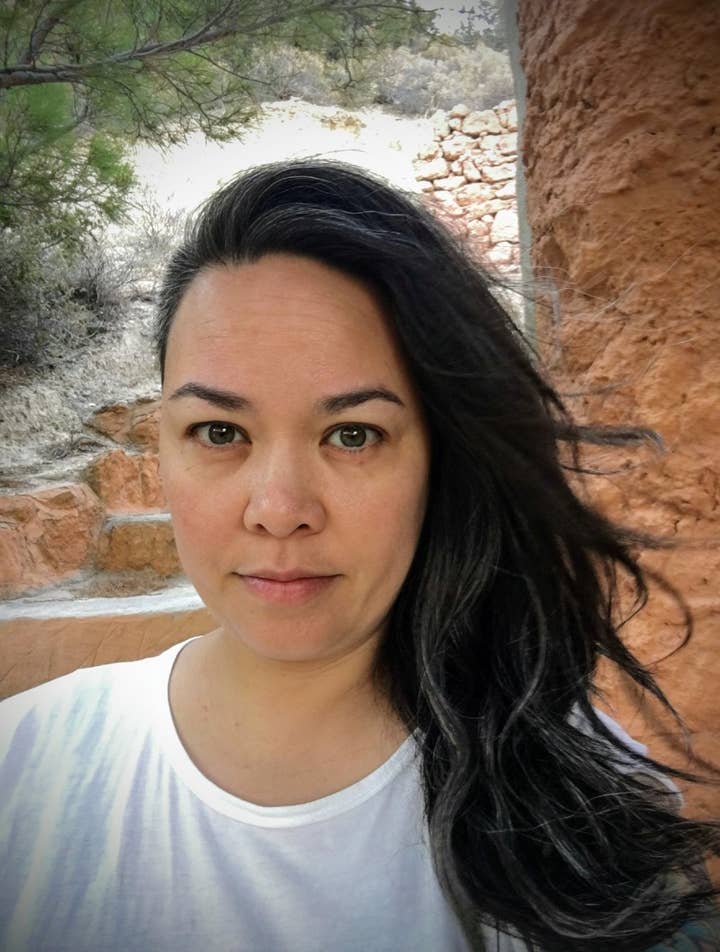 "Our goal is to take a significant chunk of the game engine market," co-founder and CEO Tricia Gray tells GamesIndustry.biz. "We don't think it's super healthy to have a market that is completely dominated by two big players. We want to see a lot of experimentation in the game engine space, allowing developers to create games that feel unique and stand out.
"The Machinery can help here, because it is a 'hackable' engine where you can easily extend, modify or replace the parts you want to experiment with, without having to write everything from scratch as you would if you were writing your own engine."
Gray adds that the standard plugins provided with the engine "do not have any special access" to the tech behind The Machinery and "could just as well have been written by someone else, outside the core team," emphasising how open the toolset is from the offset.
"If you look at the functionality we have in the standard distribution, all the plugins that we ship together with the engine, I would say that we are not as feature rich as Unity and Unreal -- yet," she says. "But our view on that is that no matter how many features we add, it's likely that we won't have the one specific thing you need. So it's more important that you are able to easily build what you need than that we have all the features."
She gives the example of developing for VR. Rather than having an engine that caters to all type of games, users will be able to customise The Machinery and the plugins they use to focus solely on developing for virtual reality. Equally, developers who are happy with the default tools can make a fully-fledged video game using those.
The Machinery is designed to build "a wide range of games and even non-game applications," and has already attracted the attention of investors, with the company raising $700,000 in its seed round. Investors include the founders of Fatshark and Arrowhead Studios, Martin Wahlund and Rikard Blomberg, as well as Linus and Viktor Blomberg, the founders of Just Cause developer Avalanche Studios.
"Our goal is to take a significant chunk of the game engine market. We don't think it's super healthy to have a market that is completely dominated by two big players"
The team behind the new engine including Niklas Gray and Tobias Persson, the duo who built Swedish studio Grin's in-house engine Diesel. In fact, the descendant of this engine is still powering the PayDay franchise. The pair later left Grin to build a general engine that would become known as Bitsquid, which was used in Arrowhead and Fatshark's titles such as Warhammer: Vermintide and Warhammer 40K: Darktide.
Bitsquid was later acquired by Autodesk in 2014 and eventually rebranded as Stingray, but Persson and Gray departed after a few years due to disagreements with Autodesk's chosen direction.
Meanwhile, Tricia Gray has spent years directing the marketing for major engines such as Unity and Lumberyard, as well as consulting on others, such as Unreal, Cocos2dx, SpriteBuilder and Unigine. Hearing about various developer frustrations with established engines compelled her to start something new that solves these issues -- hence Our Machinery and its engine.
The main frustration The Machinery seeks to solve is the need for flexibility, given the broadening requirements for the wide range of games being built across the industry. Developers often require very specific features for their unique projects, but those aren't always readily available in established toolsets.
"Since it is impossible for us to build something that satisfies all these different needs we realized that we needed to build the engine around a very flexible plugin infrastructure," Gray says. "That way, if you need a specific feature, you can easily add it yourself."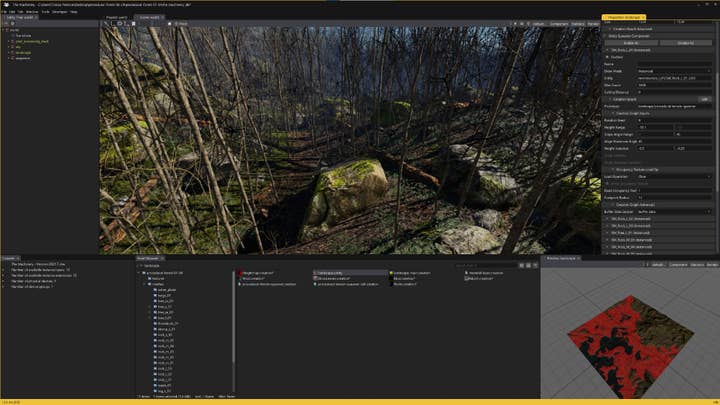 Another selling point is the ability to collaborate on in-game scenes and objects with multiple users in real-time -- a process likened to Google Docs, and inspired by the rise of creative sandbox titles like Minecraft and Roblox and even VR editors, where developers can build levels from 'inside' the game.
"Traditional engine pipelines are one-directional, where you first edit something and then 'bake' it for the runtime," says Gray. "Our design removes these restrictions and makes all parts of the game editable in the runtime mode as well."
"It's impossible for us to build something that satisfies all different needs. If you need a specific feature, you can easily add it yourself"
Even so, it's hard to ignore the dominance of Unity and Unreal. The vast majority of functionality game developers require are already covered by these ever-expanding engines or their resourceful communities. But Gray is undeterred by the challenges that lie ahead.
"When I started out at Unity, barely any of my friends in the AAA and AA game development space knew what Unity was, so I understand the challenges of infiltrating the market," she says. "Most developers at that time were using Unreal, UDK, and their own internal engines.
"It's great to give people a range of choices on how they want to create their games/projects. The Machinery will be there for developers that need a pluggable lightweight solution. Also, we are making it accessible to all sorts of budgets and situations. We are less expensive than Unity and we aren't asking for royalties like Unreal."
However, there are already many alternatives out there, and even larger companies have tried and arguably failed to dethrone these two game-builder behemoths. Crytek has struggled over the years to compete with the market leaders, while Amazon's Lumberyard -- originally a licensed and modified version of CryEngine -- is still trying to gain traction, most recently shifting to an open source model. Gray argues both companies have struggled because they have tried to direct users into certain models and systems.
"I get why companies want to fold you into their own ecosystem and it can sometimes be convenient for users, too. But, we think it's better for developers to not be locked in and instead be able to just plug in whatever they want into a very nicely architectured framework. To have all the freedom of a custom engine without having to write it from scratch."
She adds: "There's a lot of competition in the engine space and it's a bit of a race to the bottom with prices. As long as we offer something that can bring a lot of value to developers without reigning in their freedom and locking them into heavy monolithic systems, there is a place for us.
"Unlike Crytek, we aren't focused on developing games and selling licenses. We are focused on making efficient and useful tools for creators. And unlike Amazon, we are a nimble team with experience in game and engine development that can pivot quickly and not get bogged down by bureaucracy."
The Machinery is now available, with early adopter pricing as low as $50 per year for indies -- companies and creators "whose yearly revenue or funding is less than $100,000," according to Gray. For all other studios, it's $450 per year.
"My hope with Our Machinery is that we can deliver technology that developers are happy and excited to utilize -- lightweight tech that lets savvy creators build what they want, how they want," Gray concludes. "And we want to do that by establishing a company and community that is inclusive and diverse.
"Niklas, Tobias and I are very excited about having people develop in The Machinery. We can't wait to see what people do with the tech."