Oskar Burman joins Rovio's new Swedish studio
Ex-head of Easy Studio joins Angry Birds dev to head up Stockholm office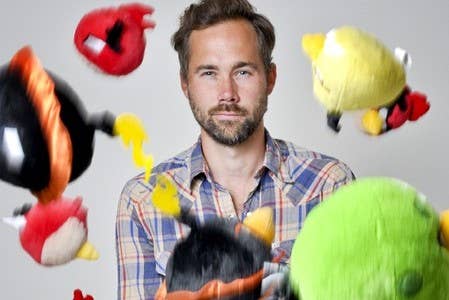 Oskar Burman, previously head of EA's Easy Studio, has left the company to head up Rovio's new office in Stockholm.
Burman left Easy in July, leaving Sean Decker in charge of the publisher's free-to-play arm which, under Burman's watch, produced Battlefield Heroes. Burman also previously worked on open-world shooter Just Cause 2 for Avalanche.
"Rovio impressed me right from the start with their ability to think and execute in a big way," Burman said in a release announcing his move.
"When other game publishers are satisfied with building a great game, Rovio builds a 360 degree entertainment experience, where the great game is just the start. I'm super excited to set up Rovio's first development studio outside Finland, and over the years to come, create awesome entertainment delighting people from every corner of the world!"
By moving to Stockholm, Burman will find himself in close proximity to Ben Cousins, also an ex-general manager of Easy Studios. Cousins left the outfit in June, 2011 to found ngmoco's new studio in the city.
Burman's role in Stockholm will initially be to help the studio staff up, accumulating local talent to help create a supporting team for Rovio's projects.
"Oskar's experience, vision, and track record speaks for itself," said Rovio's EVP of Games Petri Järvilehto. "We're delighted to welcome Oskar to the flock and look forwarding to building a highly creative games development team in Stockholm under his leadership."