One company's cast-off can be Deca Games' treasure
Founder of indie publisher talks about the perks and pressures of acquiring existing games after original owners stop investing in them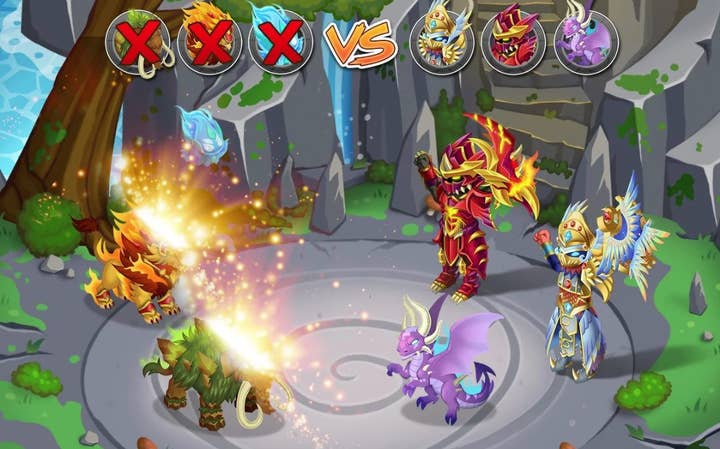 "It's not the sexiest of businesses," Ken Go admits to GamesIndustry.biz about Deca Games, the indie publisher he founded in 2016.
Deca has an unusual focus, informed heavily by Go's decade in live service and microtransaction gaming prior to starting the company, with stints at Kabam, Playdom, Outspark, and Electronic Arts. Armed with that experience, he created Deca as a company that would take over games-as-a-service titles that had dedicated communities but lacked the growth potential to make them attractive any longer to the companies that had created them.
Fittingly enough, Deca's first game was a Kabam title, the 2011 Flash-based Realm of the Mad God. Kabam originally acquired the game and its developer Wild Shadow in 2012, but it failed to take off the way the company had hoped. When Kabam shifted its focus to mobile games, the browser-based title was put on the backburner, making enough money to avoid being shut down completely, but never enough to make it worth the company's focus.
Deca took over the game in 2016, started running live events, reached out to past beta testers and YouTubers to assist, and began addressing bugs, exploits, and balance issues that had been neglected. Within a year, the company had doubled the daily active users on the game.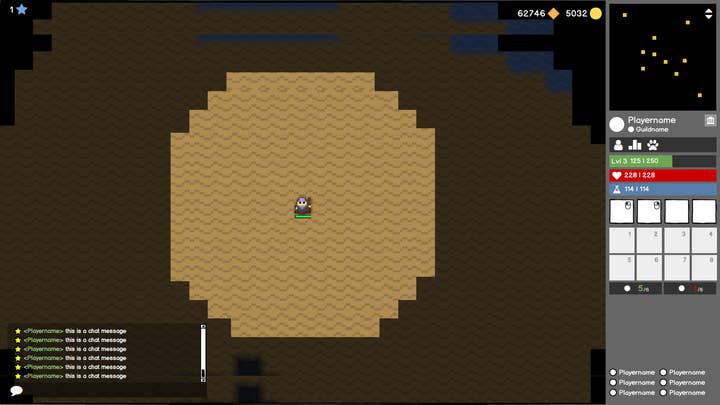 In October of 2018, Deca added to its catalog by acquiring Two Men and a Dog's mobile game Zombie Catchers, and earlier this month it grabbed four more titles from Gree: Knights and Dragons, Crime City, Modern War, and Kingdom Age.
"We were developed with this purpose in mind from the beginning," Go explains. "When I started the company, I never wanted us to concentrate on launching new products or building our own IP, and that has a big impact on the way we operate. Companies who are launching products every year are spending multi-millions on product development, so they have to see a certain return in order for that to make sense."
"I never wanted us to concentrate on launching new products or building our own IP, and that has a big impact on the way we operate"
Naturally, Go sees that focus as a positive. After all, there's a different skillset required for building a new game from scratch and keeping one running as a live service, and people who might be passionate and capable at one may not be so with the other.
"You see this very often in many big developers where once somebody has been working on a product for multiple years, they get a little bit bored because they've been working on the same thing for quite a while," Go says. "The constraints sometimes feel restrictive to some people.
"When you join a company who is both building new product and maintaining live products, you don't know what you're going to get, whether you're going to be on one type of project or not. That's one helpful thing for us, since we're focused on live products 100%, [new hires] know what types of products they're going to be working on, and they relish that challenge and have a passion for it."
There's also the increased expense of updating games built on older tech to be compliant with the hardware and store requirements of today, as well as other problems when acquiring an older title.
"In many cases, the technologies we're taking over are a bit outdated," Go says. "The history on the project may have been lost over time. It's a challenge to take over somebody else's code, somebody else's product, and operate it as well or better than the original developer could have."
"When we start to work on a product, there's no real chance it's not going to be a 'success'"
That said, Deca has focused its hiring for this task, and Go sees the additional complications that come with the company's strategy as a more-than-worthy tradeoff.
"When we start to work on a product, there's no real chance it's not going to be a 'success,'" Go says. "We know within a range where it's going to be headed over the next couple years. But with a product that's about to launch, there's a high chance it's not going to be successful."
That degree of certainty also helps with the recruitment question.
"People who come to us usually have a lot of experience running products, and they enjoy being able to see the impact of their work on a very quick basis rather than waiting years for a product to launch," he says. "They also want to see stability in their work. They don't want to work on a product, have it launch and be a failure. But we already have a vibrant audience and good community in every product we take over, so there's a lot more predictability in where the product is going to be heading."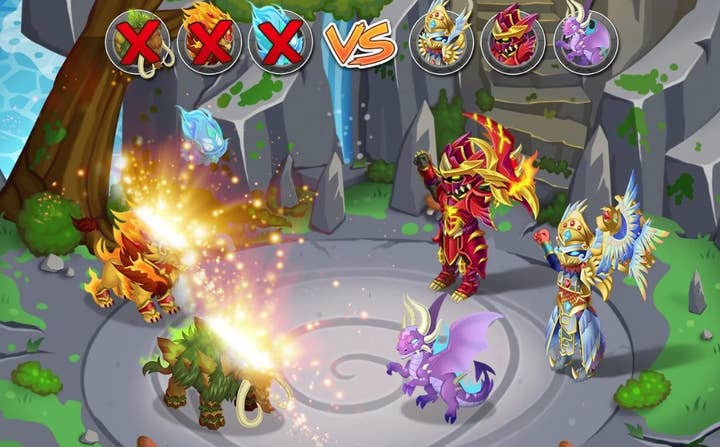 While Deca uses Realm of the Mad God's doubled daily active users as a success story, the company's priorities for most of its games don't include bringing in new players. Zombie Catchers is an exception -- Go says it gets two million organic installs a month, so the company has worked to optimize the new user experience. For the others, it's all about retaining the existing base and bringing back lapsed customers through positive word of mouth.
Given that Deca is coming into years-old games with dedicated fan bases that might feel they have a greater claim to ownership of the game than a publisher that just purchased the title, I suggest that negative feedback to whatever changes are made may be heightened. And given that the company isn't making much of an effort to bring in new players, I ask if that makes Deca have to consider that feedback more seriously.
"Sometimes our toxic players are what you might consider to be high value players, and that does change the dynamic quite a bit"
"I think that's a little bit of the beauty of our model," Go says. "Some people might see that as a problem. I think it's a really good alignment of incentives. Even though these die-hard fans might be more vocal and critical, in the end it's their game. And if you don't provide them with the type of priorities they find impactful and interesting, then you're not giving them what they need, and why should they invest?
"You both need to listen to what they're telling you, and with the experience you have as a game developer, understand what the best thing is for the game. And then communicate to tell them. If you don't believe what they're telling you, or only believe in part of it, give them a reason why.
"And that's why community management becomes a much bigger part of what we do versus what I've seen at other developers who might have a lot of new users coming into the game. We have a bigger focus in making sure our player base is buying in to our approach. Because we're coming into a game fresh and we don't have as much history on the game, we need to rely on them to tell us what's important, what's broken, and what things we should prioritize."
So what's the company's approach when that feedback turns nasty? How does it handle toxic players?
"Sometimes our toxic players are what you might consider to be high value players, and that does change the dynamic quite a bit," Go says. "But in the end they're still customers, and they're still part of your player base and your community whether they're toxic or not. For us, we're more incentivized to figure out why they're being toxic and what we can do to change that behavior than other developers who maybe have a lot of new players coming into the game and might say, 'Well he's just one of many.'
"For us, every single player -- especially the very invested players -- are very important to us. So we would then put forth more effort, more investment of time into trying to figure out why they're upset and what we can do to change that."
Fortunately, as with many of the concerns we raise, Go says Deca's core focus and strategy helps to minimize the negatives.
"In most of the cases, where we've come into a project, the previous developer was at the stage where they couldn't really invest any more," Go says. "So for us coming in, the new players are super excited because they hope we're going to be the type of developer who comes in and provides them more updates, more content, fixes the issues they're seeing, and will listen to them and be open and transparent with them.
"We've done this so many times now -- both with Deca and in our past -- to know you don't really want to change everything drastically at once, especially as a new developer who doesn't really understand the game as well as the past developer, or even the community."