Oculus to sell 5m units next year - Credit Suisse
Firm predicts virtual reality headset to sell at cost initially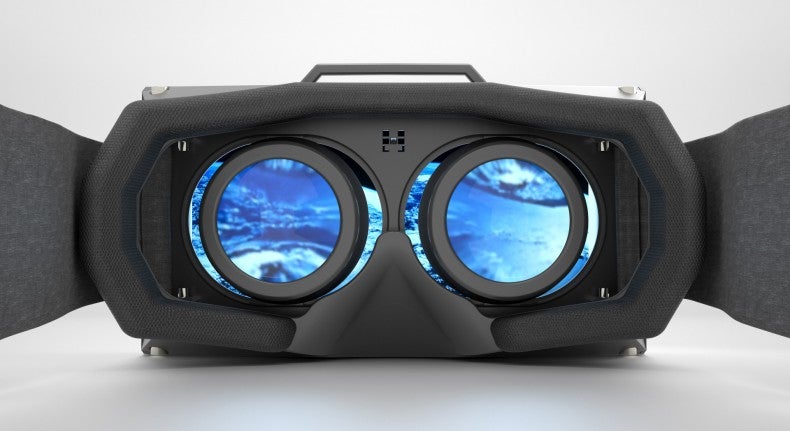 Virtual reality continues to be a big discussion point for the industry, as no less than three manufacturers are getting ready to launch products next year. What the actual marketplace impact will be in the near-term, however, remains to be seen. Oculus Rift still doesn't have an official launch date or price, but Palmer Luckey has stated that the headset is likely to be at least $350. While it's hard to make a sales projection without official information, the analysts at Credit Suisse have done so based on the $350 estimate.
According to a Credit Suisse report cited by Barron's, Oculus will only sell around 5 million units next year. Furthermore, the firm does not expect Oculus to make any money on the initial hardware sales.
"We expect Facebook to price the headsets at cost in an attempt to drive initial consumer adoption - with the expectation that the company plans to monetize the devices overtime via associated software revenue. Note that our current projections do not contemplate any software revenue, although at launch Oculus will be offering a number of made-for-VR games and video content from partnering developers and content owners - which include Sega, Lionsgate, Fox, Twitch, Hulu, and Vimeo," the firm wrote.
"Net-net, we expect Facebook will grow hardware revenue generated from Oculus at a 4 percent five-year CAGR from $2.1 billion in FY16 to $2.6 billion in FY21. However, given our assumption that Facebook will once-again demonstrate a willingness to forgo near-term monetization in return for increased product adoption, we are modeling an initial negative gross profit impact from the initiative - with Oculus gross margins reaching breakeven by 2021 and contributing ~$50 million in gross profit by FY22."
Under the old razor-and-blades business model, it's not unusual for hardware to be sold at a loss in the early stages. Sony and Microsoft have repeatedly sold consoles at a loss in the beginning, aiming to make their money back through software. What's not clear at this point, however, is whether Oculus will have a closed platform to enable it to make money back on third-party software. Regardless, Facebook undoubtedly has grand plans not just for video games in VR, but for movies, general entertainment, communication, education and more. VR has enormous potential and Facebook can certainly take a bath on a hardware launch in return for long-term gain.