Oculus halts dev kit shipments to China
Widespread reselling to consumers prompts action, some existing orders cancelled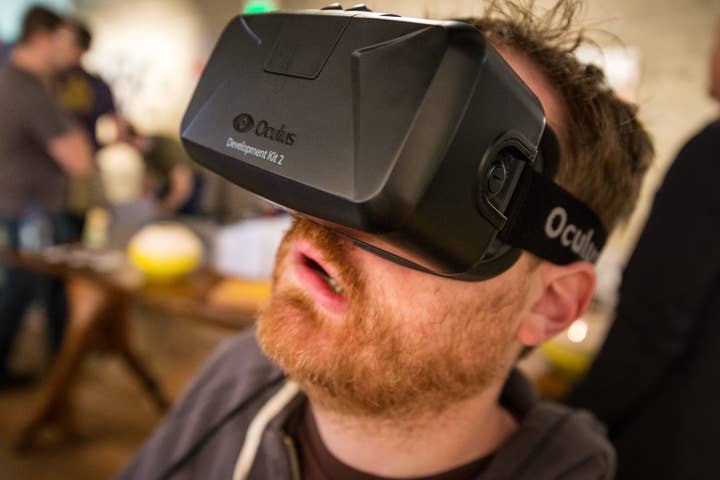 Oculus VR has halted shipments of the Oculus Rift DK2 to China over concerns that the device is being resold to consumers on the grey market.
The resale of imported goods is relatively common in China but, according to Games In Asia, Oculus VR has taken a stand against the practice on the grounds that its current hardware is intended to be a development kit.
Shipments to China have now been removed as an option from the DK2 pre-order page, and a number of existing pre-orders have been cancelled.
A Reddit user with the name "txz8096" expressed "disappointment" at Oculus cancelling orders with no proper explanation, to which a representative from Oculus replied:
"Yes, it is a bummer that we've had to suspend sales in China due to extreme reseller purchases. We need to make sure that we are doing what we can to make sure that resellers that are looking to flip our product for a profit are not taking stock away from legitimate developer purchases globally. Our product, in its current form, is a developer kit, meant for developers that develop VR content. We are looking into alternative ways to make sure that our development kits are getting into legitimate developer hands in China. If you are an enthusiast, we kindly ask that you wait for the consumer Rift. It will be worth the wait."
The Oculus representative reassured the complainant that company has not cancelled every pre-order from China, and that it is looking into "an alternative sales process" as a matter of priority.
When asked about the scale of the reselling problem in China, the representative responded, "We were forced to suspend an entire country from purchasing. I'll let you put 2 and 2 together."
The two versions of the Oculus Rift dev kit have now sold more than 100,000 units.