Oculus Go headset discontinued
VR company will stop adding developers' apps and updates to Oculus Store this December, pledges to open up Quest distribution options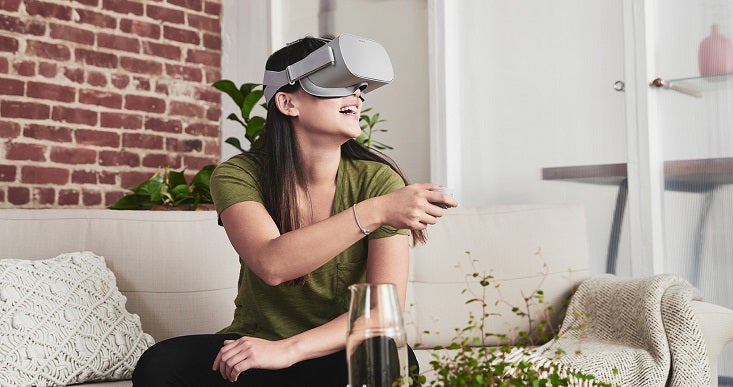 Oculus will stop selling its original stand-alone VR headset this year.
The Facebook subsidiary today announced that it is discontinuing the Oculus Go and will no longer ship three-degrees-of-freedom VR products of any kind.
The move was attributed to the success of the Oculus Quest, the stand-alone six-degrees-of-freedom VR headset Oculus launched last year.
Oculus said it would continue to support the Go with security patches and system software bug fixes through 2022, but it is done adding new features to it. Additionally, it will stop adding Go apps or app updates to the Oculus Store this December.
With the Go's demise, Oculus said it will be doubling down on its efforts to support the Rift and Quest. Specifically, it committed to introducing a new way for developers to distribute Quest apps outside the curated confines of the Oculus Store early next year.
"We've set a high bar for content on Quest in order to build a platform where people have confidence in the quality of titles they're buying, and developers know their investments have a strong chance of success," the company said, adding, "As we build on this success moving forward, our Store curation process won't be going away. But now that Quest has built a healthy and sustainable ecosystem, we're ready to open a new avenue for VR development."