Oculus buys Xbox 360 controller design team
Seattle-based Carbon Design Group has been acquired by the VR company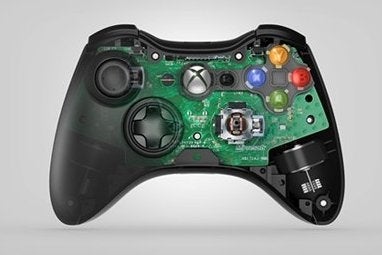 Oculus VR continues to make moves to bolster its team and expertise. Following recent key hires like Jason Rubin, former Valve biz dev man Jason Holtman, former Halo art director Kenneth Scott, and Google Glass staffer Adrian Wong, the Facebook-owned company has just agreed to terms to acquire Carbon Design Group, which helped design - among other things - the much praised Xbox 360 controller. The purchase price and terms were not disclosed; the deal is expected to close this summer.
In a blog post announcing the purchase of the Seattle studio, Oculus mentioned that the company has actually been working with Carbon on multiple unannounced projects for nearly a year now. "As part of the deal, the team will officially become a key component of the product engineering group at Oculus, operating from the Carbon studio in the Seattle area. They'll also be working closely with the Oculus R&D team based out of Redmond," Oculus said.
"This is an entirely open product category. With consumer VR at its inception, the physical architectures are still unknown - We're on the cutting edge of defining how virtual reality looks, feels, and functions. We're incredibly excited to be part of the team and we're looking forward to helping design the future," added Peter Bristol, Creative Director at Carbon Design.
It's unclear exactly what Carbon will be and has been working on with Oculus, but given that the different Rift headset versions we've tried are not yet consumer-ready, it's likely that Carbon is helping Oculus get the final consumer design just right before the company prepares to take the product to market. When that will happen is largely dependent on the company securing more made-for-VR content, as CEO Brendan Iribe explained to GamesIndustry International at E3.