Oculus VR hires Jason Holtman
Valve's former head of biz dev joins the rapidly growing team at Oculus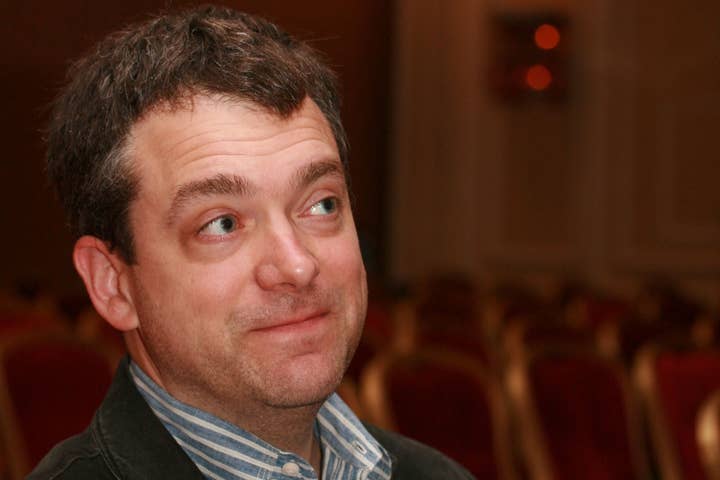 Jason Holtman, who led Valve's ubiquitous Steam platform for eight years, has become the latest entry on a growing list of major hires at Oculus VR.
As director of business development at Valve, Holtman was one of the key figures in the the games industry's transition from physical to digital commerce. He has joined Oculus as head of platform, working closely with the head of platform engineering and head of worldwide publishing to lead the company's business development and forge new partnerships
"The possibilities are obvious, immediate and endless," Holtman said of the VR technology at Oculus, thinking back to his first experiences with the classic arcade title Battlezone.
"I'm not one of the pioneering scientists or engineers in virtual reality, but I am one of the people that can't stop grinning every time I see something new inside the headset, and I'm looking forward to helping shape the transformative experiences that inspire the next generation of developers."
Holtman was apparently let go by Valve in February 2013. He was hired by Microsoft the following August with the stated intention of improving Windows' standing as a gaming platform. Whether Holtman ever truly had the company's backing isn't clear, but he left the role in February this year.
And Holtman is just one of many interesting hires at Oculus VR in recent months. In a post on the company blog, the company stated that its acquisition by Facebook had "supercharged" its recruitment process.
Here's a list of all key people who have joined the Oculus team since the Facebook deal March:
Neil Konzen, former engineer at Valve and one of the original Microsoft employees
Brian Hook, former engineer at RAD (Telemetry) and the original author of 3Dfx Glide
Adrian Wong, former lead systems engineer at Google[x] (Glass)
Ian Field, former engineer at ARM and co-inventor of Cortex-M
Raul Corella, former head of supply chain at JawBone, Monster, and Leap Motion
Laura Fryer, former GM of Epic Seattle and WB Seattle
Paul Pedriana, former lead engineer at EA
David Moore, former engineer at RAD (Granny)
Kenneth Scott, former art director at 343 Studios (Halo 4)
Seneca Menard, former technical artist at id Software
Paul Pepera, former environment artist at Valve and 343 Studios
Brian Sharp, former engineer at Bungie
Aaron Nicholls, former engineer at Valve, 343 Studios, and Microsoft
Matt Alderman, former engineer at Valve and ArenaNet
Cass Everitt, former GPU architect and engineer at Nvidia
Ross O'Dwyer, former at head of development support at Havok
Douglas Lanman, former research scientist at Nvidia Research and MIT Media Lab