Oculus aims to spark pre-orders with EVE: Valkyrie pack-in
EVE: Valkyrie will premiere on the Oculus platform in Q1 2016 and all pre-orders of Rift will include a copy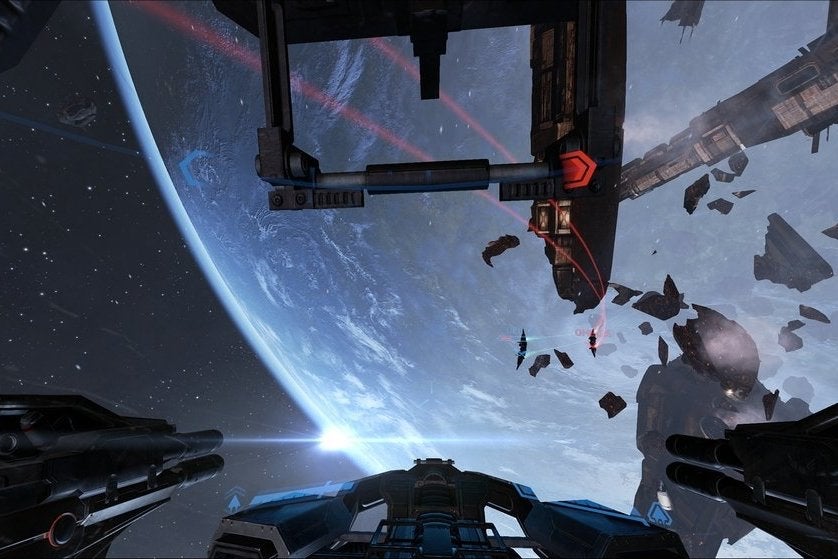 Oculus and CCP Games continued their longstanding partnership today by announcing a special EVE: Valkyrie bundle for Oculus Rift. The game will debut on Oculus in Q1 2016 and Oculus is looking to spark some sales by offering the title as a bundle pack-in for anyone who pre-orders the Rift.
Oculus founder Palmer Luckey commented, "EVE: Valkyrie is one of the most anticipated virtual reality games, and one of the first true VR games to go into development. It perfectly captures the promise of immersive gaming, shooting you into a sci-fi adventure as you pilot a spaceship in search of combat. Battling your friends (and enemies) in multiplayer space dogfights is the ultimate VR thrill, and we're excited to partner with CCP to bring this experience to Rift owners everywhere."
While EVE: Valkyrie is "coming exclusively" to Oculus Rift in Q1 2016, the game is essentially a timed exclusive and a CCP representative confirmed to GamesIndustry.biz that EVE: Valkyrie will indeed be a launch title for PlayStation VR as well. CCP itself has shifted much of its focus to VR development, having just raised another $30 million to support its efforts last month.
"We believe VR will revolutionize not just videogames, but the wider technology and media industry as a whole," said Hilmar Veigar Pétursson, CEO of CCP, at the time of the funding announcement. "We were there at the beginning, and this investment will give us strength to maintain our leading development efforts."