Oculus acquires Pebbles Interfaces
Latest move in VR outfit's acquisition spree sees depth-sensing tech developer added to roster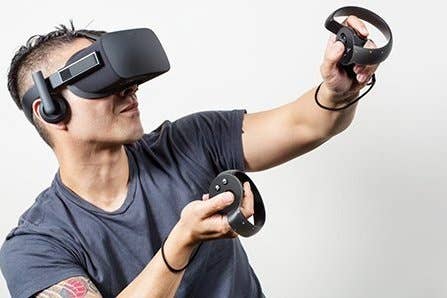 Oculus today announced the acquisition of Pebbles Interfaces to help realize its virtual reality aspirations. The Israeli firm has specialized in creating depth-sensing technology to track hand movement that can be incorporated into a VR interface.
"At Pebbles Interfaces, we've been focused on pushing the limits of digital sensing technology to accelerate the future of human-computer interaction," Pebbles CTO Nadav Grossinger said. "Through micro-optics and computer vision, we hope to improve the information that can be extracted from optical sensors, which will help take virtual reality to the next level. We've always believed visual computing will be the next major platform in our lifetime, and we're excited to join the Oculus team to achieve that vision for the future."
Pebbles is the latest in a string of acquisitions for Oculus since the Rift maker was itself acquired by Facebook last year for $2 billion. Since then, it has picked up networking middleware firm RakNet, hand-tracking tech outfit Nimble VR, environment tracking specialist 13th Lab, and 3D reconstruction firm Surreal Vision.
As with those previous acquisitions, terms of the Pebbles Interfaces purchase were not disclosed.