Obsidian to help inXile develop Wasteland 2
Fallout New Vegas developer signs agreement with inXile Entertainment for Wasteland 2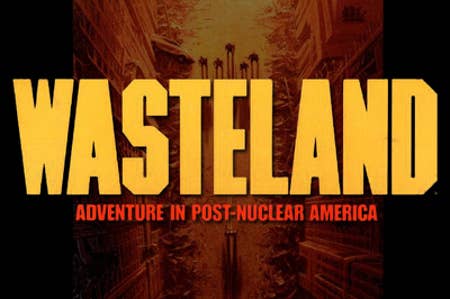 With the Kickstarter to revive the Wasteland franchise turning into a major success, inXile Entertainment has padded the production team with the well-regarded staff at Obsidian Entertainment... with a catch. The team at the Fallout: New Vegas developer will be collaborating on design and writing for the eventual launch of Wasteland 2 so long as the Kickstarter is able to reach $2.1 million.
"Wasteland is one of my favorite RPGs of all time," said Obsidian creative director Chris Avellone. "When Brian asked if I wanted to work on the sequel, I jumped at the chance. While I've worked on Fallout 2 and Fallout: New Vegas, getting the chance to work on the spiritual predecessor to the Fallout franchise is an honor."
"I have a history with the guys at Obsidian that dates back to the days of Interplay's Black Isle studios," said Brian Fargo, inXile founder. "Together we created some of the greatest RPG's of all time, from Fallout 1 & 2 to titles like Icewind Dale and Planescape: Torment. It is great that we now have a chance to reunite on a project like Wasteland 2."
The Kickstarter effort has been able to raise over $1.65 million to date with 17 days still remaining on the count down.
"We want to let everyone know that we are now accepting PayPal pledges directly though the Wasteland web portal," added Fargo. "Some of our biggest fans come from Germany and Eastern Europe, yet they have been unable to support us through the Kickstarter/Amazon pay system. We now have an alternative PayPal site set up for such gamers at wasteland.inxile-entertainment.com."