NPD: Super Mario Maker 2 warps to the top of June US sales
Nintendo Switch continues its reign as best-selling hardware platform for 2019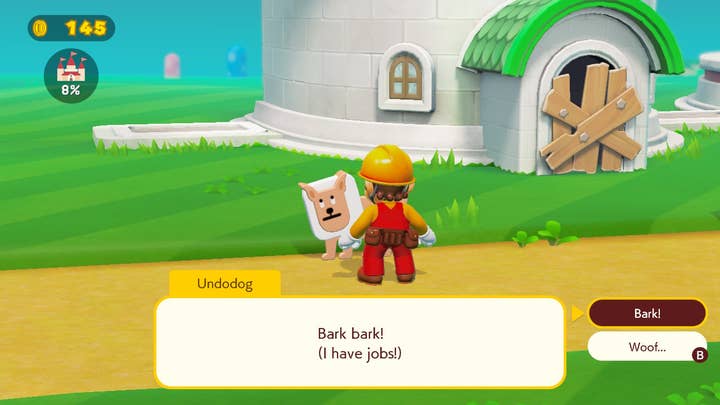 In a trend that seems poised to continue for the foreseeable future until a new console generation hits, the Nintendo Switch continued to be both the best-selling hardware platform for June as well as for the first half of the year as PS4 and Xbox One hardware sales continue to decline.
Overall games spending in the US for June was down 13% year-over-year to $959 million according to The NPD Group, with every category (hardware, software, accessories and game cards) declining. Year-to-date spending is also down 4%.
Hardware spending specifically was down 33% year-over-year to $235 million as every platform declined but the Nintendo Switch. Accesssories and game cards were down 7% to $338 million, which NPD analyst Mat Piscatella said on Twitter was an indication of the battle royale boom being more short-term than long-term. "Hardware and Accessories really getting hit hard by the [comparison] to last summer when Fortnite was causing both to jump in sales," he tweeted.
Nintendo also came out ahead in software sales in June, with Super Mario Maker 2 topping the sales charts for the month despite digital sales not being included. It's also the best-selling Mario Maker game to-date. Mortal Kombat 11 is still the best-selling game of the year so far, and it hung in at No.3 for the month.
Crash Team Racing: Nitro Fueled debuted at No.2, reaching the highest launch month sales total in Crash Bandicoot franchise history by beating the record set by the trifecta of a remake, Crash Bandicoot N Sane Trilogy, in 2017.
Below is NPD's top 20 best-selling games chart for June 2019:
1. Super Mario Maker 2*
2. Crash Team Racing: Nitro Fueled
3. Mortal Kombat 11
4. Grand Theft Auto V
5. Minecraft#
6. Super Smash Bros. Ultimate*
7. Marvel's Spider-Man
8. NBA 2K19
9. Mario Kart 8*
10. Days Gone
11. Tom Clancy's Rainbow Six Siege
12. Red Dead Redemption II
13. The Legend of Zelda: Breath of the Wild*
14. MLB 19: The Show
15. Call of Duty: Black Ops IIII^
16. Tom Clancy's The Division 2^
17. New Super Mario Bros. U Deluxe*
18. Assassin's Creed: Odyssey
19. Super Mario Party*
20. God of War 2018
* Digital sales not included
^ PC digital sales not included
# Minecraft digital sales on PlayStation 4 and Xbox One included