NPD: PS4 Slim and Xbox One S fail to prevent US sales decline
Spending on hardware, software and accessories down 23% year-on-year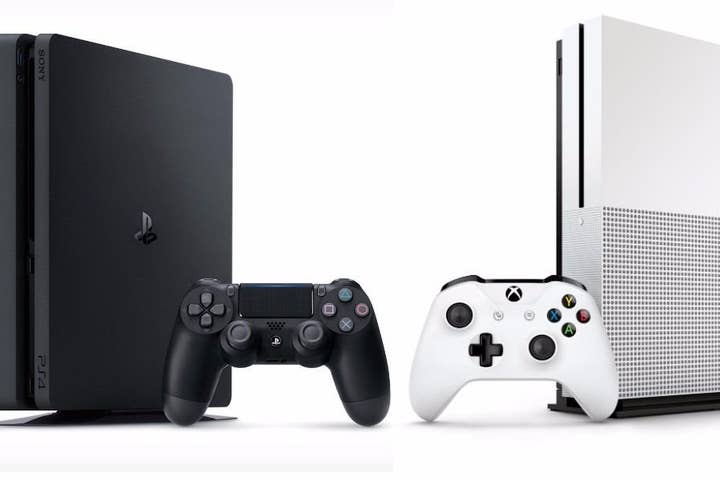 The latest NPD data shows that video games sales were down to $838.2m in the US last month, struggling to match the $1.09bn generated in September 2015.
Video games accessories, which includes Xbox Live and PSN subscriptions as well as game download cards, took the biggest hit with a 27% decline, down from $179.5m to $130.8m, while gaming hardware sales fell by 25%, slipping from $311.7m to $234.3m.
The latter is particularly disappointing given the launch of the slimmer PS4 and the still recent arrival of the Xbox One S. In the case of PlayStation, this could be partly attributed to consumers holding off on investing in a Slim given last month's announcement of the higher-spec PS4 Pro.
"Spending on software, hardware and accessories declined by 23 percent compared to this time last year," said NPD analyst Sam Naji. "The release of the PS4 Slim and the second month of the Xbox One S was not enough to stimulate total hardware spending and this month's new software releases could not compete with last year's stronger slate of new games."
The biggest new releases in September 2016 included Forza Horizon 3 and EA's sporting trio of NBA, FIFA and NHL. By comparison, September 2015 saw the arrival of the same annual sports releases plus Metal Gear Solid V: The Phantom Pain, Destiny: The Taken King, Mad Max, Disney Infinity 3.0 and Super Mario Maker.
However, Naji observers that it was not bad news for all hardware: "The 3DS experienced its fourth consecutive month of increased hardware unit sales compared to last year. Since the release of Pokémon Go, back in July 2016, the 3DS has experienced a resurgence in hardware spending."
Xbox One took the crown as best-selling hardware of the month, accounting for 37 per cent of all units sold, but this wasn't enough to prevent the overall hardware sales decline.
In the video games accessories space, spending on everything but points cards declined by 30%, with interactive gaming toys accounting for 82% of this drop. This was not only due to the lack of a new Disney Infinity but the later launch of this year's Skylanders - with Imaginators due in October rather than September - and no new Amiibos arriving on shelves. September 2015 also saw the debut of Lego Dimensions.
Video games software sales fell by 22% from $581.1m to $453.4m. Here are the top selling games of the month: