NPD Group releases taxonomy of digital games market
Market research group believes system of definitions will promote clearer understanding
The NPD Group has released a Video Games Industry Taxonomy to provide clear definitions and nomenclature within the digital games space.
The market research company created the Taxonomy in conjunction with The NPD Games Advisory Board, which is composed of representatives from 13 companies within the industry.
The aim is to promote understanding of an increasingly important part of the overall market by providing a "common language and framework" for discussion and analysis.
"Establishing unified definitions will benefit industry stakeholders," said David McQuillan, NPD's president of games. "A common framework helps to facilitate clear conversations among retailers, publishers, developers, the financial community and the media, as digital distribution has increased the complexity of industry business models."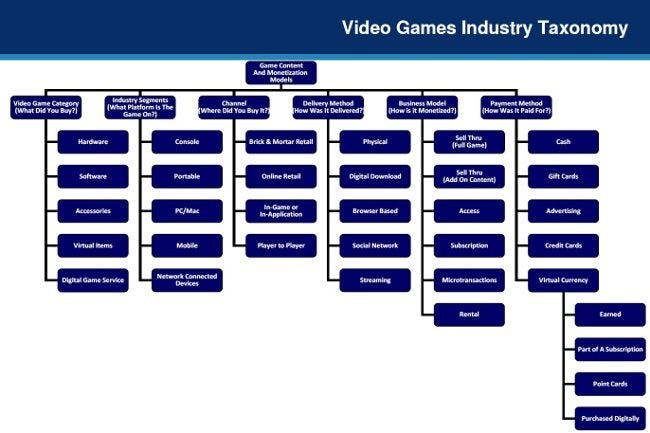 "Feedback on the Taxonomy is welcome and encouraged in order to make sure that it is as current as possible and addresses the entire video games industry as accurately as possible," McQuillan added.