Nosebleed Interactive wins £25,000 in pilot funding
PlayStation Mobile project picked by Creative England and Sony Computer Entertainment Worldwide Studios Europe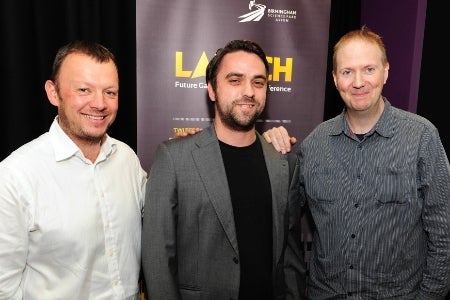 The recipient of £25,000 in pilot funding from Creative England and Sony Computer Entertainment Worldwide Studios Europe has been named as Nosebleed Interactive for its zombie title, The Horde.
Nosebleed will work with Sony's External Development Studio (XDEV)to have the game ready for a consumer trial next summer.
"We really like the distinctive visual style of The Horde and the pick up and play nature of the game immediately had us hooked," said XDEV executive producer James Hawkins.
"Andreas and the small team at Nosebleed Interactive also really impressed us with an early playable version of the game that is much more fully featured than we ever could have anticipated."
The funding decision was announced at the LAUNCH Gaming & Digital Conference at Birmingham Science Park, and Sinkin' Ink by Coal-Fired Games Ltd and Magnets by Total Monkery Ltd were named as the runners up.
"The PSM pioneers funding opportunity will really allow us focus on delivering something unique and exciting, on a brilliant new platform, and with the guiding hand of a world-class publisher," added Andreas Firnigl from Nosebleed Interactive.