No Disney Infinity 4.0 this year
With the company's biggest brands already accounted for, Disney shifts strategy to prolong 3.0 support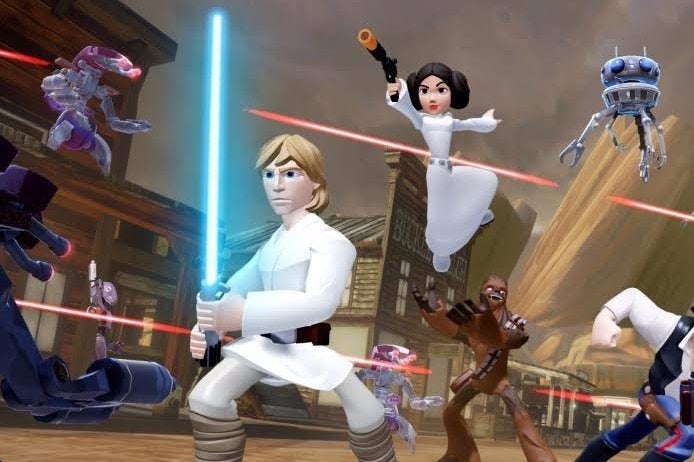 Disney Infinity suddenly looks a bit more finite. In a blog post today, the brand's senior vice president and GM John Blackburn detailed a shift in development strategy that will see the previously annualized franchise go without a full sequel in 2016.
"We value our fans and your feedback, and we've heard your requests to extend the life of our Starter Packs loud and clear. You've asked for a wider variety of content, across a wide variety of brands with each Play Set, and that's what we're committed to delivering. So, in 2016, we are focusing our development efforts on adding more Play Sets and characters - based on the biggest events coming from Disney this year - to the 3.0 Edition."
Disney Infinity first debuted in 2013 with a line of toys featuring a multitude of the media giant's biggest properties, including Mickey Mouse, Pixar movies, and Pirates of the Caribbean. In 2014, Disney Infinity 2.0 added Marvel Super Heroes to the mix, although the new figures and playsets were not compatible with the previous year's game. Last year, Disney Infinity 3.0 took a similar approach, but added Star Wars characters.
While Blackburn made no mention of declining performance as a reason for the change in strategy (he even stressed it was the top-selling toys-to-life series for the second year in the row), Disney Infinity 3.0 was a drag on Disney's financials for the holiday quarter, with the company reporting "higher inventory reserves and lower unit sales volume" for the franchise on a year-over-year basis. Fellow toys-to-life staple Skylanders also posted disappointing sales figures this holiday season, and was named as a contributing factor in Activision's latest round of layoffs.