Battlefront licensing revenue a bright spot in Disney's Q1
But Disney Infinity slips due to large stock reserves and falling sales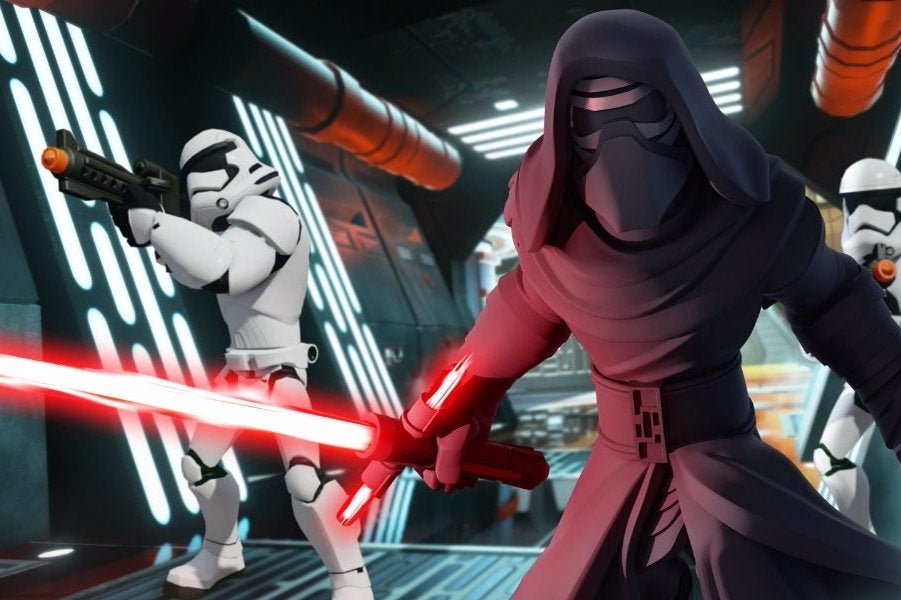 Licensing fees from Star Wars: Battlefront helped Disney's Consumer Products & Interactive Media division to achieve a 23 per cent increase in operating income in the first quarter.
Games are just one aspect of Consumer Products & Interactive Media - which also includes Disney's merchandising business - so it's not clear just how large a contribution games made to its overall performance. The division earned $1.9 billion in revenue, up 8 per cent over the prior year, and $860 million in operating income. Disney did acknowledge that the performance of its Games business helped its operating income "to a lesser extent" than Merchandising, which was given a major boost by the release of Star Wars: The Force Awakens.
Within Games, performance was largely down to higher licensing revenue from EA's Star Wars: Battlefront, which had shipped 13 million units by the end of the quarter. However, the success Disney achieved through a game made by a competing publisher was offset by Disney Infinity, a first-party product, which was in decline due to, "higher inventory reserves and lower unit sales volume."
The scale and breadth of the Walt Disney Company makes such matters far less insignificant compared to dedicated games companies. The entire company posting $15.2 billion in revenue and a record $2.9 billion in profit, the latter figure an increase of 32 per cent year-on-year.
"Driven by the phenomenal success of Star Wars, we delivered the highest quarterly earnings in the history of our Company, marking our 10th consecutive quarter of double-digit EPS growth," said CEO Robert A. Iger in a statement. "We're very pleased with our results, which continue to validate our strategic focus and investments in brands and franchises to drive long-term growth across the entire Company."