NLRB finds merit in union's case against Activision Blizzard
Labor board dismisses one charge but will pursue accusations of illegal surveillance and efforts to squash discussion of pay, working conditions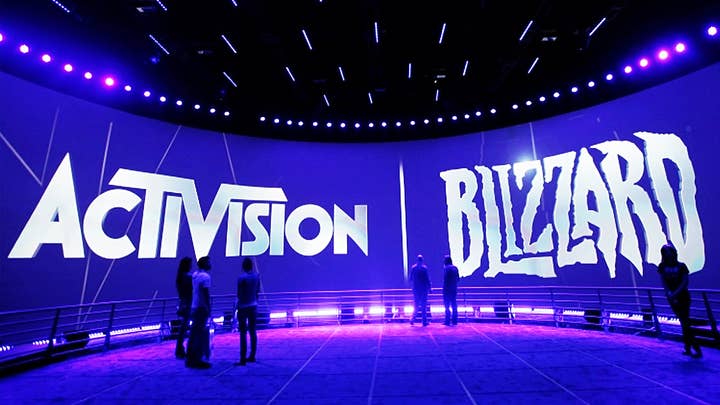 The National Labor Relations Board is pursuing a complaint against Activision Blizzard after finding merit in two of three charges made by the Communications Workers of America union, as reported by IGN.
One of the charges the NLRB is pursuing accuses the publisher of illegal surveillance of a July 2022 walkout in protest of the Supreme Court decision overturning the Roe v. Wage decision protecting abortions.
The CWA said the company had managers and security involved in what was a protected labor activity; Activision Blizzard chief administrative officer Brian Bulatao told employees Blizzard communication teams and security were present "to assist with press" and "to ensure a safe environment," respectively.
The other charge the NLRB found merit to was a threat from Activision Blizzard to block future access to internal channels where employees were "discussing wages, hours, and working conditions."
The dismissed charge was a claim that Activision Blizzard was violating rights by cutting off access to chat during a specific all-hands meeting.
Bulatao said the company had decided to remove chat functions from all-hands meetings because "some employees used the chat to disparage the work of the Diablo Immortal team and others" at a previous all-hands meeting.
"We stand by our Slack and Workplace Integrity policies, and we stand by you and your right to opt-out of channels not directly related to your job function should you choose to," Bulatao told employees.
"We continue to support employees' rights to express their views and values. you have the right to express those views on public and private company-provided communications channels – but abusive behavior is never okay."
The CWA also weighed in on the NLRB's decision.
"This egregious behavior by Blizzard is yet another example of the company using its platforms and tools to coerce and intimidate workers exercising their protected right to organize," the CWA said in response to the NLRB's decisions. "These actions, coupled with Activision Blizzard's illegal firing of workers speaking out about their working conditions and several other unlawful actions, shows a clear pattern to disregard the law in an attempt to silence workers.
Regardless of how these charges play out, there are more on the way. The CWA said it has "numerous additional pending Unfair Labor Practice charges" alleging illegal union-busting on the part of the publisher.
"In spite of Activision Blizzard's anti-union efforts, workers continue to organize, speak out about their working conditions and win union campaigns," the CWA said.
"Activision Blizzard must end their illegal union-busting tactics, allow workers to freely exercise their right to organize and commit to negotiate a fair contract with union workers."
In February, the CWA brought a complaint against Activision Blizzard and CEO Bobby Kotick saying that two QA staffers were fired for expressing concerns about the company's upcoming mandated return to in-office working.
Last October, the NLRB found merit to another CWA complaint against Activision Blizzard, agreeing that the publisher's decision to raise the minimum hourly pay for all QA testers except those at Raven Software – who were in the process of unionizing – represented an act of retaliation against employees engaged in protected organizing activity.