Nintendo's new fitness game is Ring Fit Adventure
Switch title uses new Ring-Con and leg strap peripherals to sense movement, launches October 18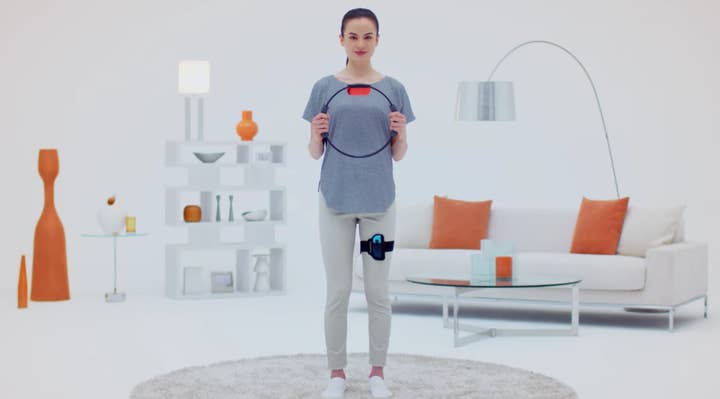 Following a tease during last week's Nintendo Direct, the platform holder has unveiled the Switch's answer to Wii Fit.
Ring Fit Adventure is, as the title suggests, an adventure game in which players explore a fantasy world and battle enemies. The difference here is it requires them to physically move.
The game comes with the new Ring-Con accessory and an accompanying leg strap, which each house one of the Switch's detachable Joy-Cons. The Ring-Con is flexible and contains electronic sensors to detect both player movement and the shapes it's being built into.
The main adventure mode gets players active, while combat disguises exercises such as squats and stretches as offensive and defensive moves.
There is also a Quick Play move for shorter workouts and to encourage multiple players to swap in and out, as well as Simple and Set modes that enable them to just focus on the exercises rather than the adventure. There is even a Silent mode which concentrates on quieter fitness routines for those playing late at night.
Ring Fit Adventure launches on October 18 and will come bundled with both the Ring-Con and let strap peripherals. There is no word on price as of yet.
Check out the fairly cheesy explanation video below for more details: