Nintendo's Katsuya Eguchi talks cost of extra controller support
The Nintendo EAD manager notes that Nintendo wants a wider audience for Wii U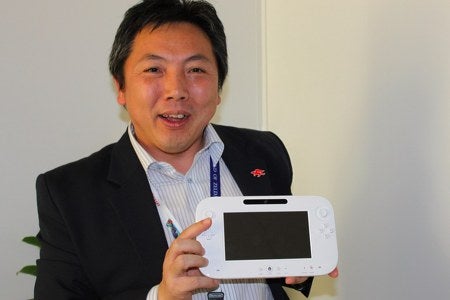 The general impression of the Wii U by some is that Nintendo wants to appeal to a mainstream, more casual audience. Speaking at the developer roundtable at E3 2012, Nintendo EAD manager Katsuya Eguchi said that they are going for the Wii audience and so much more.
Eguchi said that while Nintendo is hoping to retain the same audience as Wii (which he says is ages 5-95), the company is now "powering up." Eguchi stressed that Nintendo is looking to make games for people who love gaming, not necessarily casual users, and that the company hopes to create an environment for third-party developers to work in as well.
One of the bigger announcements from the Nintendo E3 press conference is that the Wii U will allow for two GamePads with the touchscreen at the same time. When asked if there was a problem in adding another controller, Eguchi said there was additional processing power needed for each GamePad and that displaying an image on three different screens clearly affects performance.
That said, Eguchi stressed that the quality of game image isn't always concurrent with a game's level of fun and enjoyment; what's important is the role of the different screens, be they on the TV or GamePad. He said frankly that graphical fidelity and support for extra GamePads requires more expensive components to enhance the CPU and Nintendo had to draw a line at some point. in terms of costs for the Wii U.