Nintendo Switch had its best week ever in the UK over Black Friday
GfK reveals the big winners of Black Friday, including Nintendo and Oculus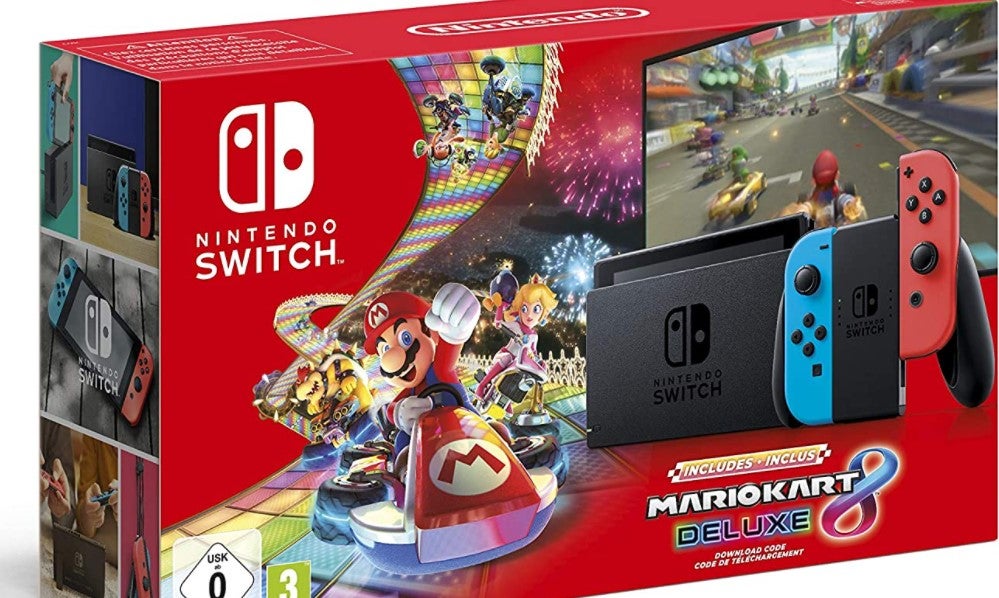 Nintendo Switch just had its most successful week ever in the UK, thanks to a special Black Friday bundle featuring Mario Kart 8: Deluxe.
That's according to the latest information from GfK's senior client director Dorian Bloch.
Overall, Black Friday week saw a 3% drop in games items sold (hardware, accessories and games), but a 5% increase in revenue compared with Black Friday week 2020.
The Nintendo Switch dominance was due to a new hardware bundle, which included Mario Kart 8: Deluxe and three months of Nintendo Switch Online membership. The bundle was sold for an average selling price of £256, and it accounted for 54% of all Switch consoles sold last week.
"Only Switch had an exceptional week, PS5 and Xbox Series did not have many offers"
Overall, Black Friday week saw 22% more consoles sold, and 17% more hardware revenue than the same week last year. It is also the 44th best week for console sales since records began in 1995.
"Only Switch had an exceptional week, PS5 and Xbox Series did not have many offers and actually PS5 Digital was out of stock and Series X had a major stock drop the week prior," Bloch reveals. "In 2020, both had massive launch weeks [which were the weeks immediately before Black Friday] and therefore both had very low stock for Black Friday week."
In terms of physical games, 10% fewer units were sold this Black Friday week versus the year before, generating 8% less in revenue. Bloch says that this is "not a bad result considering last year the two weeks prior to Black Friday saw the launch of Series X and S and PS5, with a marked upturn in overall software sales for Sony and Microsoft formats."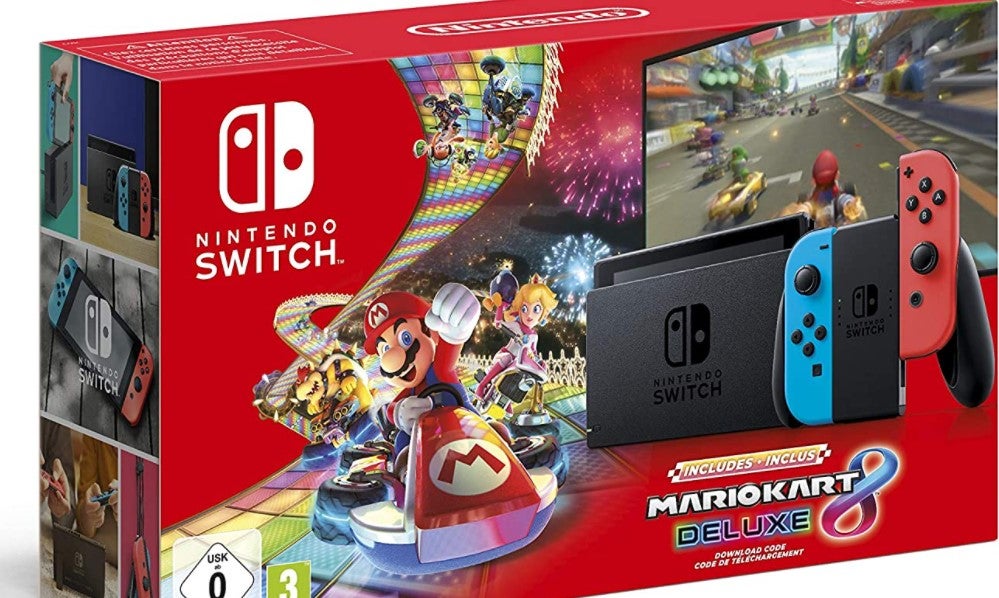 As revealed earlier this week, because of the aforementioned Switch bundle, Mario Kart 8: Deluxe was the best-selling boxed game during Black Friday, with 64% of its sales coming from the new hardware bundle.
Bloch shared that Mario Kart 8: Deluxe has only had six weeks at No.1 since it launched in March 2017, but as a steady seller, it has spent 119 weeks in the Top Five. It has never been lower than No.25 in the All-Formats Chart.
GfK also tracks accessories and VR sales, and during the week of Black Friday 2021, 6% fewer units were sold, but 5% more money was generated from these products compared with the same period in 2020.
(Note: GfK is only counting PC and console VR headsets, it is excluding mobile VR, VR drones and VR camcorder, which it also tracks.)
"The entire 'Control' segment [controllers, gaming mice, keyboards and steering wheels] was down around 20% on the week-on-week Black Friday comparison, but remember the huge uptick that occurred last year due to the new consoles launching just prior to Black Friday week," Bloch explains.
"This affected console controllers in like-for-likes, as many consumers bought new pads last year to go with their new consoles. However, some segments within 'Control' such as gaming mice and keyboards [PC] saw modest increases, as did gaming chairs."
Gaming headsets were down 5% compared with the same period last year, which is a strong result considering the new console launches in 2020. This was due to impressive deals on PC gaming headsets, and the continued popularity of the PS5 Pulse 3D headset.
However, the big winner of Black Friday in this space was VR, Bloch says.
"This was thanks to enormous sales on Oculus Quest 2, with the entire PC VR category twice the size of Black Friday 2020 week by revenue. It brought in close to £12m last week alone. Essentially a £50 egift card discount on the main 128GB SKU, or equivalent offer, was available from major retailers. Last week was the biggest week ever for PC VR, beating even the launch week of Oculus Quest 2 back in 2020, which was at the time a huge week and remains the second biggest week on record for PC VR."
For more information on Black Friday, you can contact Dorian Bloch at GfK Entertainment, dorian.bloch@gfk.com.