Nintendo slashes employee bonuses - report
Summer bonuses cut by 20 per cent due to recent business performance. Executive bonuses also reduced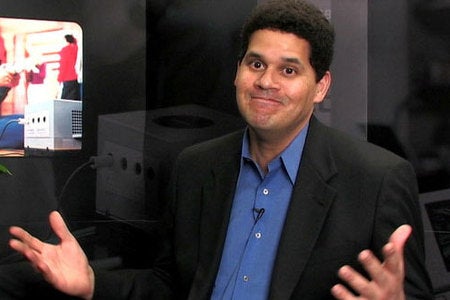 Nintendo's faltering performance over the last 18 months has prompted the company to slash employee bonuses.
According to a report in the Japanese business daily Nikkei - reported by Yahoo! News - summer bonuses will be reduced by 20 per cent. Executive bonuses have also been affected, though no indication is given as to how much.
Nintendo's current problems began with the launch of the 3DS handheld, which initially failed to meet expectations and was subject to a significant price-cut. At the time, Nintendo president Satoru Iwata accepted full responsibility for the issue, and took a voluntary pay-cut.
The strategy worked. Sales of the 3DS have greatly improved, with the device selling multiple millions in every major territory. However, last year Nintendo posted its first ever annual loss: $531m, which was exacerbated by the performance of the Yen.
Nintendo will supposedly launch its Wii U console at the end of the year. However, the console's recent showing at E3 left many critics cold.