Nintendo reports 4.5m 3DS units sold in US since launch
Software and revenue totals for the first 12 months are roughly double the results of the DS during its first year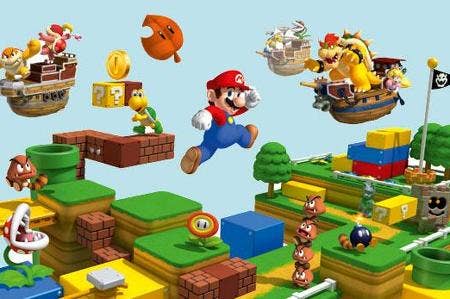 Nintendo has announced that the 3DS has sold 4.5 million units in its first year on the US market, along with over 9 million in software sales for over $1.2 billion worth of revenue. Nintendo directly contrasted that to the launch year of the DS, which sold 2.3 million hardware units and 5 million pieces of software for a total of $540 million worth of revenue during its first 12 months on the US market.
"Nintendo 3DS closes its first year with a lengthy list of accomplishments but we're still just scratching the surface," said Nintendo of America President Reggie Fils-Aime. "With a massive lineup of first- and third-party games and more on the way, a budding library of entertainment options and an engaged and growing installed base, Nintendo 3DS has an incredibly bright future. We're just getting started but this platform is built for the long haul."
Nintendo also noted that Mario Kart 7 and Super Mario 3D Land have sold 1.45 million and 1.75 million copies, respectively, since launching late in 2011.