Barrage of games coming for Super Mario Bros.' 35th anniversary
Nintendo reveals limited time release of Super Mario 3D All-Stars with four more Mario products debuting by March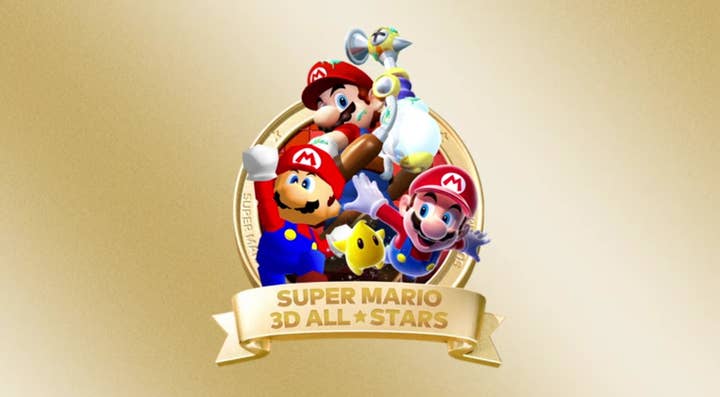 Super Mario Bros. is turning 35 this week, and Nintendo marked the occasion by detailing plans for an extended celebration running through March and featuring the launch of five new Mario products.
The headline announcement of the Super Mario 35th Anniversary Direct was Super Mario 3D All-Stars, a Switch collection of Super Mario 64, Super Mario Sunshine, and Super Mario Galaxy tweaked for higher resolution visuals, widescreen display ratios, and Joy-Con compatibility.
Super Mario 3D All-Stars launches September 18, but Nintendo has said it will only be available in digital or physical versions until the end of March 2021.
October will see a pair of novel Mario spin-offs in the form of Super Mario 35 and Mario Kart Live Home Circuit.
Super Mario 35 is a 35-player version of Super Mario Bros. in which enemies each player defeats get sent to other players' screens. The digital-only game launches October 1, and like Super Mario 3D All-Stars, will only be available until the end of March.
Mario Kart Live Home Circuit is an augmented reality Mario Kart remote control toy with a camera mounted on top that players will be able to control using a Switch.
By setting up checkpoint gates around their living space, players can use Mario and Luigi karts to have a real-world Mario Kart race, complete with mushroom boosts, turtle shells, and other items that work like their in-game counterparts.
Mario Kart Live Home Circuit is set to arrive October 16.
On November 13, Nintendo will launch the Super Mario Bros. Game & Watch, a new installment of Nintendo's vintage line of portable dedicated game players.
Unlike the original Game & Watch handhelds, this one has a full-color screen and will play the original Super Mario Bros. and Super Mario Bros. 2: The Lost Levels, as well as Game & Watch Ball, a Mario-styled remake of the very first Game & Watch title.
Finally, February will see the arrival of Super Mario 3D World + Bowser's Fury, a Switch re-release of the Wii U Super Mario 3D World along with new content.
In addition to those offerings, Nintendo is adding the original Super Mario Bros. All-Stars collection to the Nintendo Switch Online's library of Super Nintendo games today.
Nintendo also highlighted a number of upcoming Mario events in Super Mario Maker 2, Super Smash Bros. Ultimate, Splatoon 2, and Animal Crossing: New Horizons, as well as product cross-overs with Puma sneakers, BlackMilk clothing, and the already launched Super Mario Lego sets.
For the record: This article originally stated the character of Mario was having a 35th anniversary when it is actually the game Super Mario Bros. that was released 35 years ago.