Nintendo isn't throwing in the towel on mobile just yet
Annual report positions mobile business as a key target area in company's long-term strategy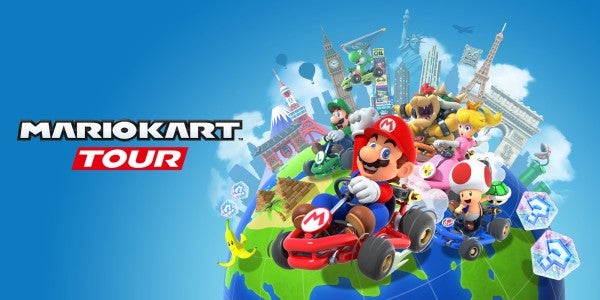 Despite a seeming wane in interest in its mobile business, Nintendo is telling shareholders at least that it's not out of the arena just yet.
In the business overview and long-term corporate business strategy section of the company's annual report, Nintendo devotes a notable amount of ink to its mobile business, specifically referring to it as one of the company's "target areas" for expanding access to Nintendo IP beyond its core video game platform business.
"We will continue to expand the number of people who have access to Nintendo IP in areas other than the dedicated video game platform business," the report reads. "The mobile business is one of these target areas. We aim for expanding the scope of our business by creating opportunities for consumers to encounter Nintendo IP through smart devices, which have built an extensive installed base worldwide.
"In addition to the above, for the IP expansion business, we will increase the use of Nintendo characters in different areas through collaborations with our corporate partners, including theme park projects, film, and merchandising. By doing so, we intend to increase opportunities for consumers to see Nintendo IP in their everyday lives and enhance the value of Nintendo IP, the source of our competitive strength."
Earlier this year, Nintendo president Shuntaro Furukawa appeared to be cooling on mobile interest, with Bloomberg reporting him as saying that Nintendo was "not necessarily looking to continue releasing many new applications for the mobile market."
That remark seemed unsurprising, given that Nintendo's mobile business has largely been one of its weaker segments, bringing in $481 million in the fiscal year ending March 31, 2020.
And though Nintendo's mobile portfolio had brought in a total of $1 billion in lifetime revenue by the start of 2020 per Sensor Tower, that number pales in comparison to most of the company's competitors -- and was overwhelmingly driven by a single title: Fire Emblem Heroes.
At the moment, Nintendo does not have any mobile titles currently announced, and its key mobile development partner, DeNA has (per Bloomberg's translation) said it won't have any new apps coming until the end of the current fiscal year.