Nintendo has a diverse line-up for 2021 - but 2022 is when the real blockbusters return | Opinion
Yesterday's Switch showcase had plenty for core fans, but no big hitter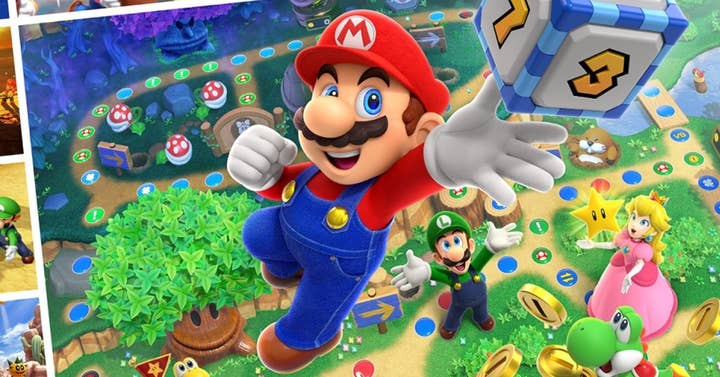 What is Nintendo's big game of 2021?
Whenever I go into these E3 briefings, that's what I'm looking for. What is the game, or games, that will drive Nintendo's business in the coming six months?
It's actually a bit of an outdated question where Nintendo is concerned. The way it manages the lifecycle of its games is up there with the very best. Nintendo's big games of 2021 will, by and large, be the same as they were in previous years: Animal Crossing: New Horizons, Mario Kart 8: Deluxe, Super Mario Odyssey, Super Smash Bros Ultimate and so on.
These games have maintained their value and continue to be compelling reasons to buy the hardware. It's not a strategy its competitors adopt, which prefer to keep giving customers new reasons to come into their ecosystems, while discounting older titles. The big PS4 game of 2020, The Last of Us: Part 2, fell to £10 in the UK last month. Its value has depreciated significantly in 12 months. Can you imagine that happening to Breath of the Wild?
Nintendo delivered a solid E3 presentation that will keep fans occupied for now. But those eager for that next wave of big Nintendo games have to wait a little bit longer
So when we talk about Nintendo's 'big game', what we're really talking about is the title that will get everyone -- particularly existing players -- engaged and excited. However, when you've got an install base of over 80 million, such a game doesn't really exist. There isn't one single title that can capture all of those people. Nintendo has Zelda fans, Pokémon fans, Mario fans, JRPG players, family gamers, and so on, to keep occupied.
That was why yesterday's Nintendo Direct was a solid one. For the more core fans, there was Wario Ware, Advance Wars and, most significantly, Metroid Dread. Shin Megami Tensai 5 is a significant game for a certain group of players. There's also Pokémon this Christmas, and for the families, a new Mario Party.
It's worth noting that in pure commercial terms, Pokémon and Mario Party are major games. Pokémon Sword and Shield have together exceeded 20 million sales globally, and although this year's titles are remakes and not expected to mirror that figure, it gives you a sense of the scale we're talking about. The last Mario Party also just kept selling, and currently sits on almost 15 million sales since launch.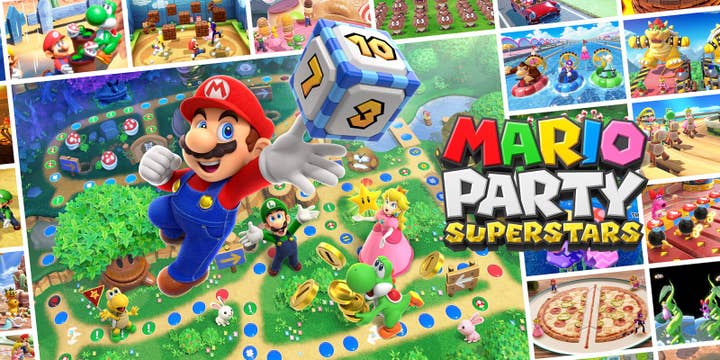 One expectation that was dashed during the Nintendo Direct was this idea of a big Zelda year. There was an anticipation that Nintendo would mimic its big Mario 35 celebration by doing a similar one for Zelda. But it turns out the big focus this year will be the remaster of Skyward Sword next month. There is a Zelda Game & Watch console coming to acknowledge the milestone, but little else.
It was perhaps unwise to expect Nintendo to replicate something from a previous year, and considering the focus it is putting on the upcoming Skyward Sword, it should have been a sign that fans weren't going to get too much more. Indeed, it's worth considering how much Mario's 35 celebration was the result of fortutious timing for some of those games, over a long planned strategy.
Outside of Zelda 35 activity, the other widely reported announcement that was expected was that of a Switch Pro console, which had been rumoured to appear before E3. This is the challenge for those that leak information. Plans can change, games can slip and strategies get redrawn. I've heard numerous tales of E3 press conferences being redeveloped hours before the show is about to begin.
I didn't see a great deal in Nintendo's 2021 line-up to warrant a new console iteration this year. There wasn't a game that looked capable of selling a Switch with more enhanced visuals. At least not as it stands. Perhaps there was a few weeks ago.
Indeed, 2022 seems to be the year Nintendo will deliver its next round of blockbusters. With Splatoon 3, the open world Pokémon Legends: Arceus, the next Zelda and Ubisoft's Mario + Rabbids: Sparks of Hope all slated for next year, those are strong AAA releases that will not only sell very well, but be an ideal showcase for a more enhanced console.
Overall, Nintendo delivered a solid E3 presentation that will likely do enough to keep fans occupied, at least for now. But for those eager for that next wave of big Nintendo games, they'll just have to wait a little bit longer.