Nintendo 3DS surpasses 10 million sold in NA
Pokemon X and Y crosses 2.35 million units and Wii U sales are up 340 percent month-over-month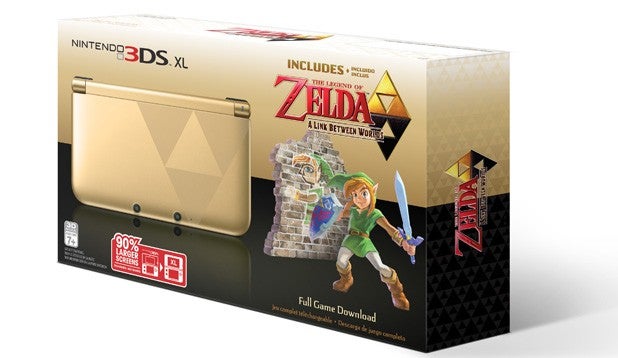 Following the release of November's NPD report, Nintendo has announced its most recent sales milestones led by the 3DS. The successful portable sold nearly 770,000 units during the month, putting its lifetime total at nearly 10.5 million.
Two recent 3DS titles also joined the system in its forward momentum. Pokemon X and Y each sold more than 225,000 combined physical and digital copies, bringing the life-to-date total of the latest Pokemon to 2.35 million units. This month's release of The Legend of Zelda: A Link Between Worlds sold more than 280,000 units across physical and digital formats. The special edition Zelda-themed 3DS XL - which was on sale at Target during Black Friday - adds to that total, bringing A Link Between Worlds to 405,000 units.
Nintendo is also touting that a number of first-party 3DS games had triple-digit sales percentage increases over October's numbers. This includes Donkey Kong Country Returns 3D with a 140 percent increase, Luigi's Mansion: Dark Moon with a 105 percent increase, and Paper Mario: Sticker Star with a 280 percent increase. The 3DS's saviors, Mario Kart 7 and Super Mario 3D Land, are still going strong with their 23rd month on the market; those titles had a 130 percent and 235 percent increase respectively.
Unfortunately, the Nintendo Wii U numbers aren't as strong. Nintendo is boasting of a greater than 340 percent increase in Wii U hardware sales over October's numbers, but that puts estimates at around 220,000 units. Super Mario 3D World sold more than 215,000 physical and digital units combined for the month, but ultimately it didn't even reach the Top 10 in the NPD chart.