Nicolas Bouvier is appointed as senior art director for Timi Studios | Jobs Roundup: August 2022
Nintendo of Europe hires Tom Enoki as senior managing director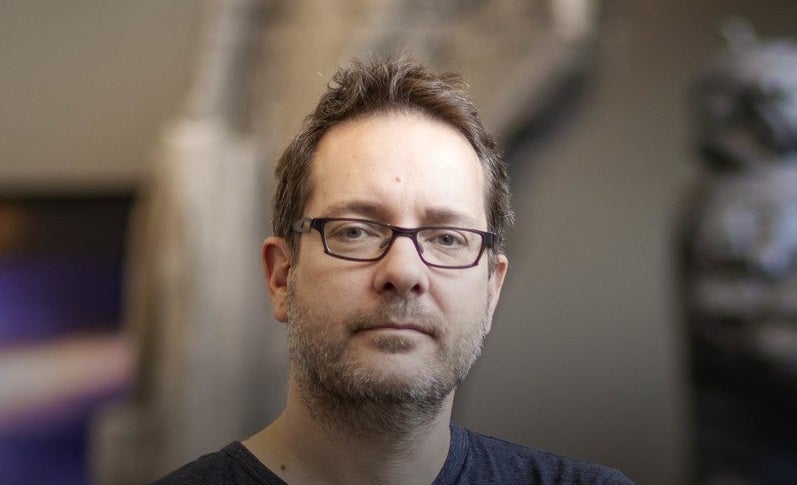 It can be difficult keeping track of the various comings and goings in the games industry, which is why we compile them in semi-regular round-ups.
If you have new appointments or transitions in your company that belong here, please send the names of the appointees, new role and company, and prior role and company to newhires@gamesindustry.biz.
Nicolas Bouvier |Senior art director, Team Kaiju and Timi Studio Group
Nicolas 'Sparth' Bouvier has been hired as senior art director for games publisher Timi Studio Group and its subsidary development studio Team Kaiju.
The artist started working within the video games industry in 1996, with his working credits including Cold Fear, Prince of Persia – Warrior Within, and Halo 4.
In his previous role he served as art director at 343 Industries, working on Halo Infinite.
Bouvier made the announcement of his new hiring on Twitter.
"I am very excited to announce that I have joined Team Kaiju and Timi G1 Studio to participate in their new AAA adventures as Senior Art Director," he said.
"Delighted to jump to a new team of great creative talents to create an entirely new IP for players around the world."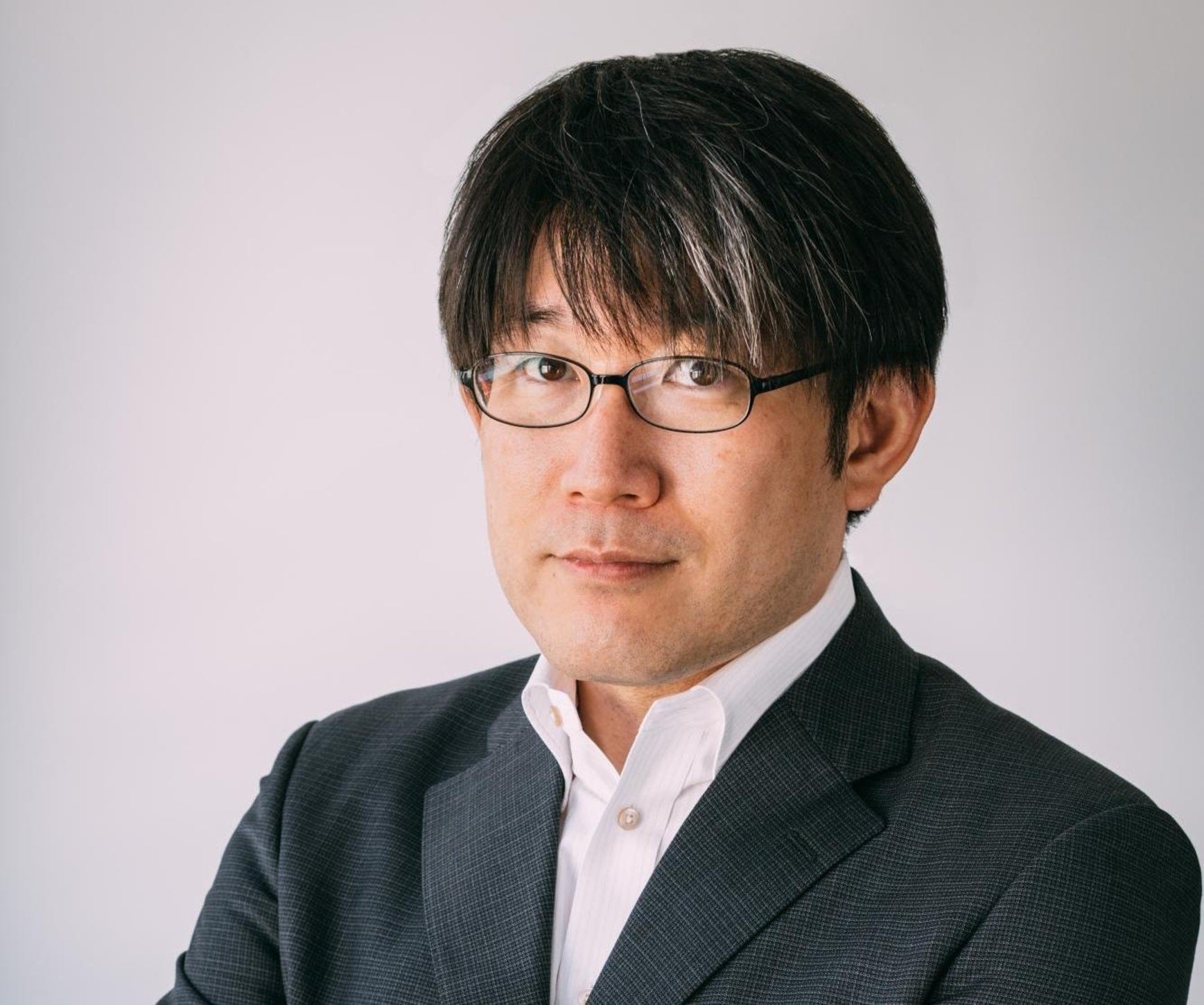 Tom Enoki | Senior managing director, Nintendo of Europe
Tom Enoki has been appointed as senior managing director and head of corporate planning office at Nintendo of Europe.
He joins the leadership team that includes chief financial officer Luciano Pereña, chief marketing officer Laurent Fischer, and Nintendo of Europe president Stephan Bole.
With Enoki's appointment, Koji Miyake, who previously served as the European division's CEO and chairman, returned to Nintendo's main office in Japan.
"With our mission of putting smiles on people's faces through unique entertainment experiences, Nintendo of Europe's management structure is perfectly equipped to meet all challenges and deliver surprises to our customers in Europe," said Bole.
"We welcome Tom to the NOE senior management team, and we thank Mr. Miyake for his commitment and service in Europe and look forward to continuing working together."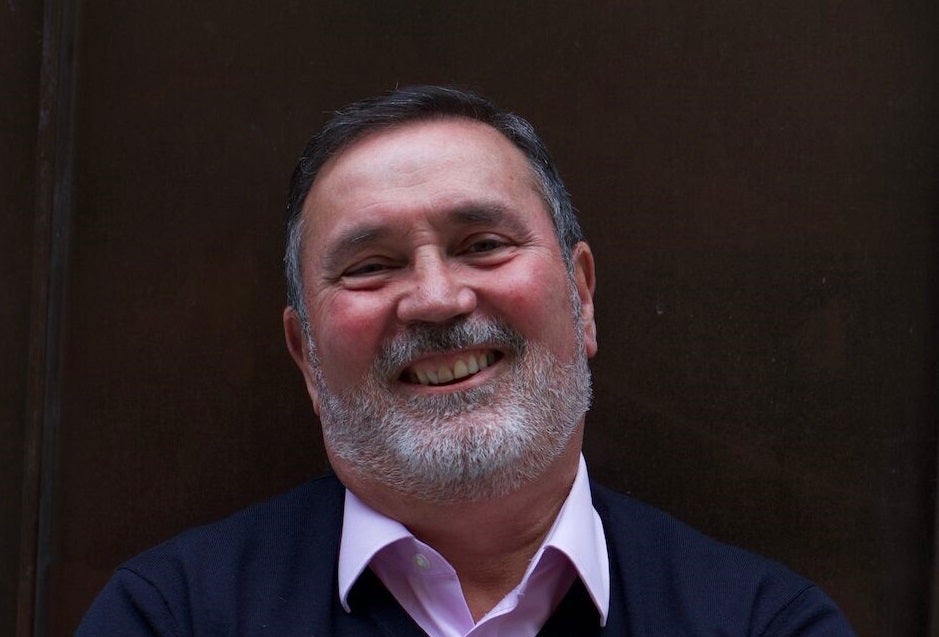 David Yarnton | Chief of business development, Kinguin
Video game retailer Kinguin announced that games industry veteran David Yarnton has been hired as partner and chief of business development.
Throughout his career he served in various advisory and leadership roles across various businesses.
Yarnton was most notably general manger of Nintendo's UK division for nearly nine years.
He has worked at firms such as Gfinity, Equinox Talent, UKIE, and Stadia Ventures.
Kinguin is an online retailer that sells keys for full game downloads, DLC and virtual currency. The company also has an esports division via its Kinguin Esports Performance Center. The facility trains professional players, connects businesses with esports, and it is home to a production studio.
"As Chairman of UKIE's Esports Sub-Group and a Board Adviser to BESA, two organisations devoted to growing and developing UK talent and business, I believe Kinguin should be rightfully recognised as one of the global shining stars in esports and video games," Yarnton said.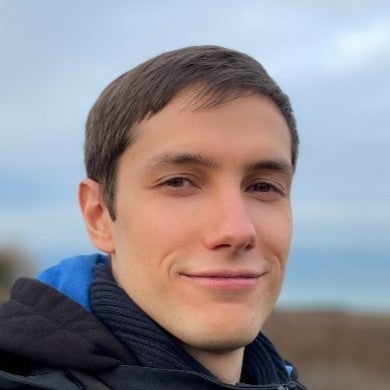 Artem Bykov | League of Legends European championship commissioner, Riot Games
Artem Bykov joins Riot Games as League of Legends championship commissioner for Europe.
He brings with him years of experience in leadership roles across gaming and esports outfits.
Throughout his career he's worked at companies such as Natus Vincere, Blizzard Entertainment and ESL Gaming.
Bykov succeeds Maximilian Peter Schmidt, who went on to be head of esports for League of Legends in EMEA (Europe, the Middle East and Africa), in the commissioner role.
"Artem's many years of business and product experience as well as his passion for esports make him best equipped to lead the LEC at this point in our growth stage," Schmidt said.
Three new leadership appointments | Hyper Hippo Entertainment

Mobile game developer Hyper Hippo Entertainment has announced three new additions to its leadership team.
Mary Kaye Fraser joins as executive producer, Michael Aaronson is hired as senior vice president of audience, and Jonathan Warner was promoted to senior vice president, portfolio.
Fraser brings with her more than 20 years of experience working in games, having served in various leadership roles such as studio head and executive producer across multiple companies.
Prior to joining Hyper Hippo, Aaronson led digital distribution and global strategy at NBC Universal Media across 17 years.
Warner's promotion comes after he was hired as head of lab at Hyper Hippo. Throughout his career he's served in a number of leadership roles across firms such as Bioware, EA, and Disney.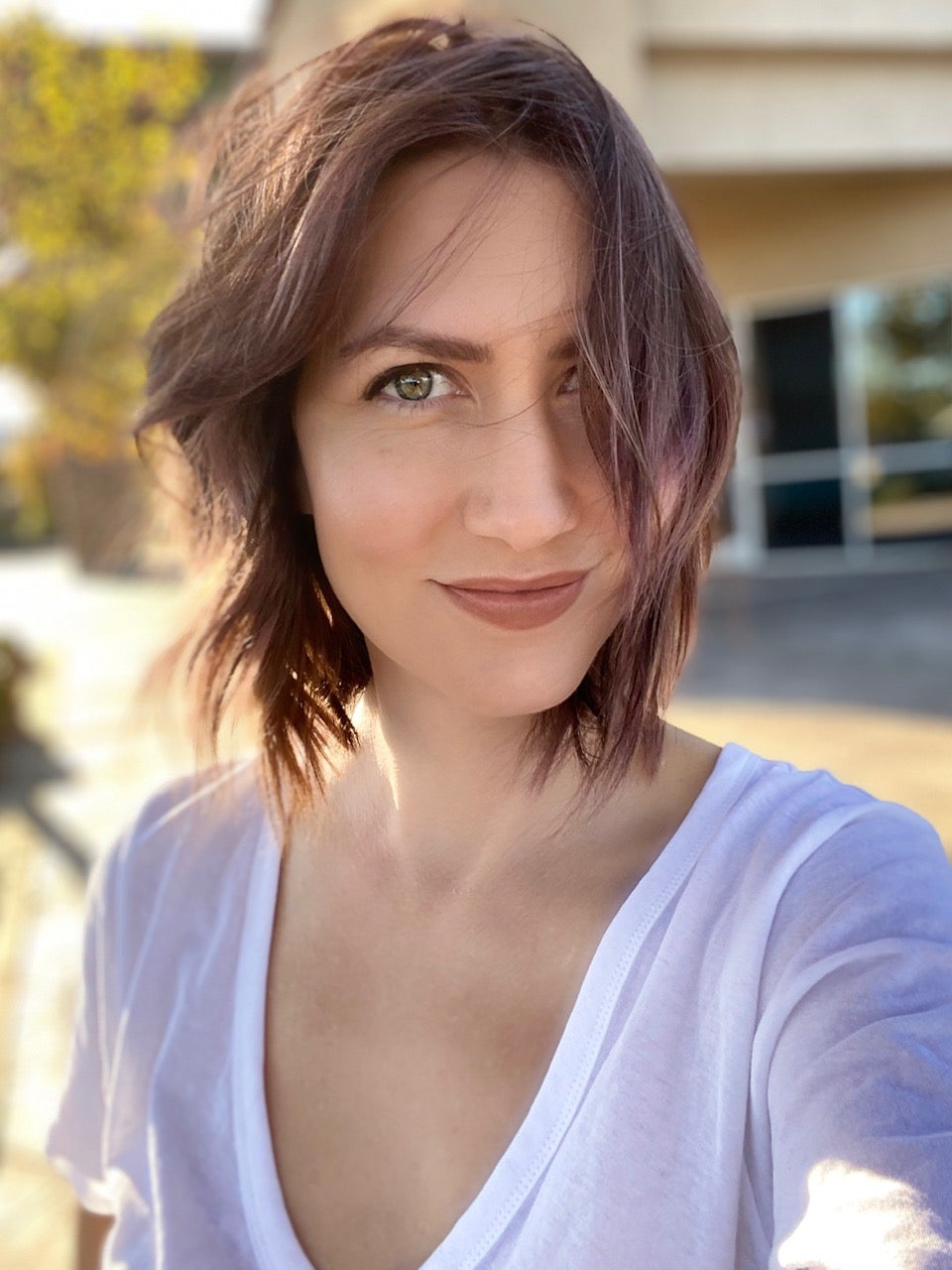 Racheal Caswell | Communication, Bonfire Studios
Racheal Caswell has joined game developer Bonfire Studios in a new communications role.
Caswell will be responsible for developing and mantaining relationships between the company, media, and the public.
Throughout her career she has held multiple leadership positions across various games studios.
Caswell was director of communications at Mythical Games, 505 Games, and associate director of PR and communications at Nexon.
She announced her new position on LinkedIn, "I'm in my second week of joining the talented team at Bonfire Studios, and so excited to be here! I'm also really looking forward to sharing what we're working on - stay tuned!"
Two new hires join executive leadership | Skybound Entertainment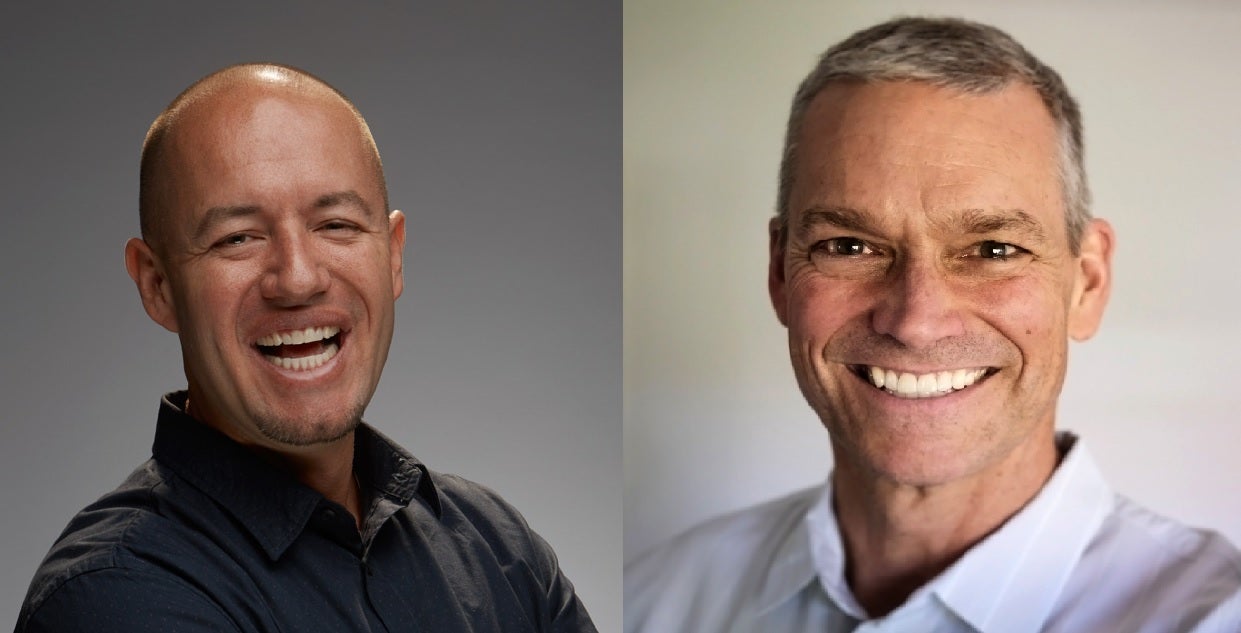 Multiplatform entertainment firm Skybound Entertainment has announced two new additions to its leadership team.
Jason Covey is hired as senior vice president of brand and marketing, while Patrick Gilmore joins as executive vice president of production.
Before joining Skybound, Covey was chief marketing officer at Nifty games and throughout his career he's served in senior leadership roles across various businesses. He was a director at companies such as THQ, Fox Interactive Media, and Brash Entertainment.
"Beyond the epic content we have in the works for flagship brands like Invincible as well as original games and products, I'm most excited to be reunited with so many creative and talented colleagues from the past and look forward to big things for Skybound," Covey said.
With a career of over 25 years in the games industry Gilmore has had leadership roles at firms such as Visual Concepts, Amazon Games, and EA. The portfolio of games he's worked on include Amazon's New World, Microsoft's Killer Instinct, and EA's Medal of Honor.
"As the industry explodes with thrilling new titles, powerful tools, and exciting emerging talent, I can't wait to help foster Skybound's creator-first approach to help teams everywhere bring their games to life," Glimore explained.
Executive management gains two new additions | Testronic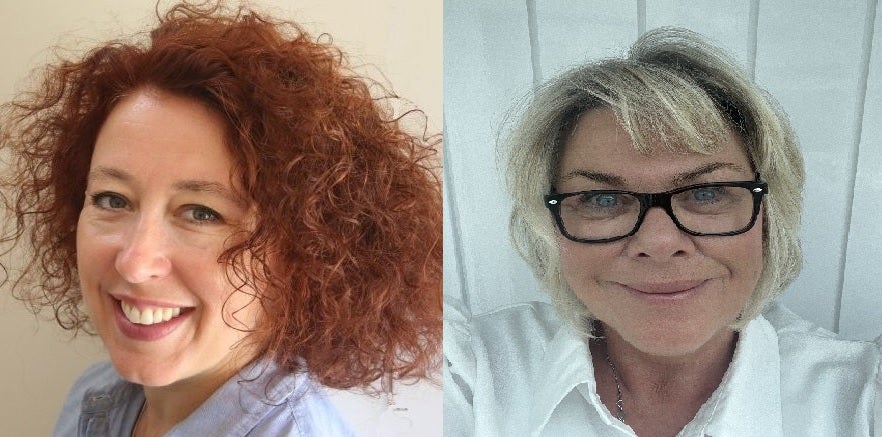 Video games QA and localization services provider Testronic has announced an expansion to its leadership.
Andie Chivers Goudie has been hired as chief people officer while Ann Hurley has been promoted to senior vice president of sales and marketing.
Goudie comes to the company with a career of over 25 years in human relations. She has worked at firms such as Barclays Wealth and Equiniti. Prior to her new role, Goudie served as chief people officer at consulting setervice provider Sionic.
"Andie is a tremendous addition to our management team. Her experience in managing diverse, globally-distributed teams will be instrumental in Testronic's continued rapid growth," said Testronic CEO Mike Betti.
Hurley originally joined Testronic in 2014 and has been working in the games industry for over 20 years. She has also been vital to Testronics diversity, equity, and inclusion efforts. Hurley also works as a Women in Games ambassador.
"Ann has made a considerable contribution to the success of Testronic's business over the years, leading not only on our client outreach, but also serving as a mentor to many of the women within the company," Betti explained.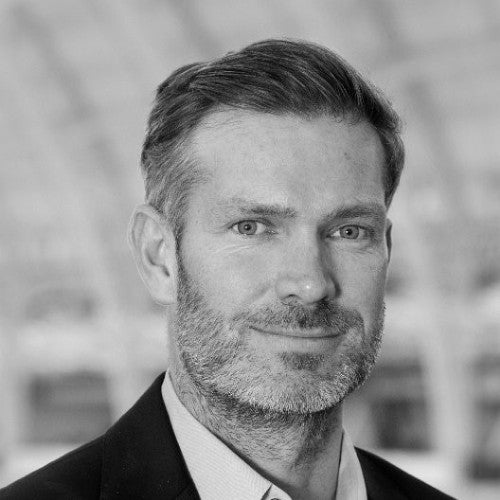 Neil Gaisford | CEO, Player1 Events
Gaming events organizer Player1 Events announced that Neil Gasiford has been hired as its new CEO, he will begin the role on August 15.
With the appointment Gasiford succeeds Craig Fletcher, who will go on to be an executive chairman at the firm.
The new CEO brings with him over 20 years of experience working in the events business.
He spent 19 years of his work history at Clarion Events, most recently Gaisford served as managing director. In that role he led Clarion's retail technology, furniture, lifestyle and design divisions in the UK and China.
"Esports and video gaming present a truly exciting opportunity for the live events space, so when I heard about the opportunity to join Player1 I jumped at the chance," Gaisford said.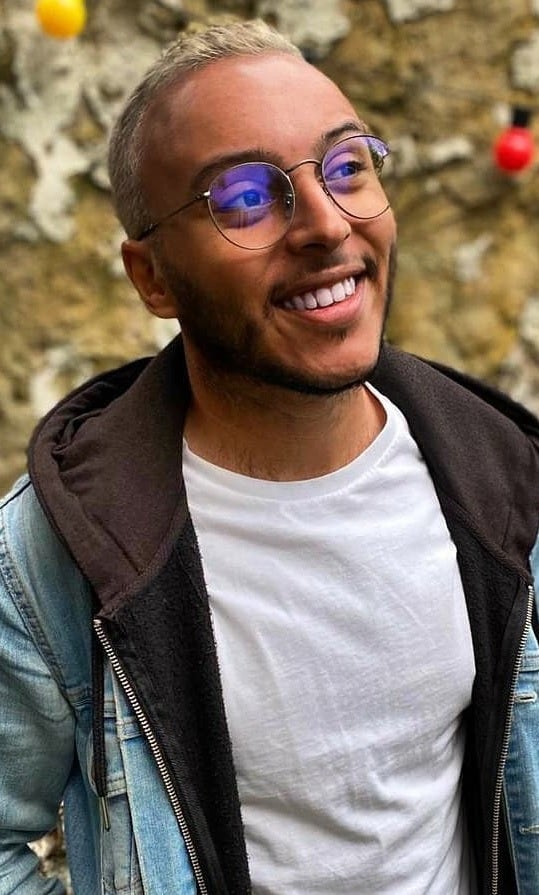 Mourad El-Dine Abdou | Live content producer, Rare
Mourad El-Dine Abdou has been hired by game developer Rare as a live content producer.
Previously, he worked at GamingBible as a video producer and journalist.
Abdou has years of experience in production, writing, and content curation.
Throughout his career he's worked for companies such as Gamer Network, Resero Network Limited, and Geek Bomb.
He formally announced his hiring on Twitter, "Really REALLY excited to announce that I'm now the Live Content Producer over at [Rare]."
"Lots of exciting things in the pipeline for Sea of Thieves and I'm absolutely buzzing to get stuck in!"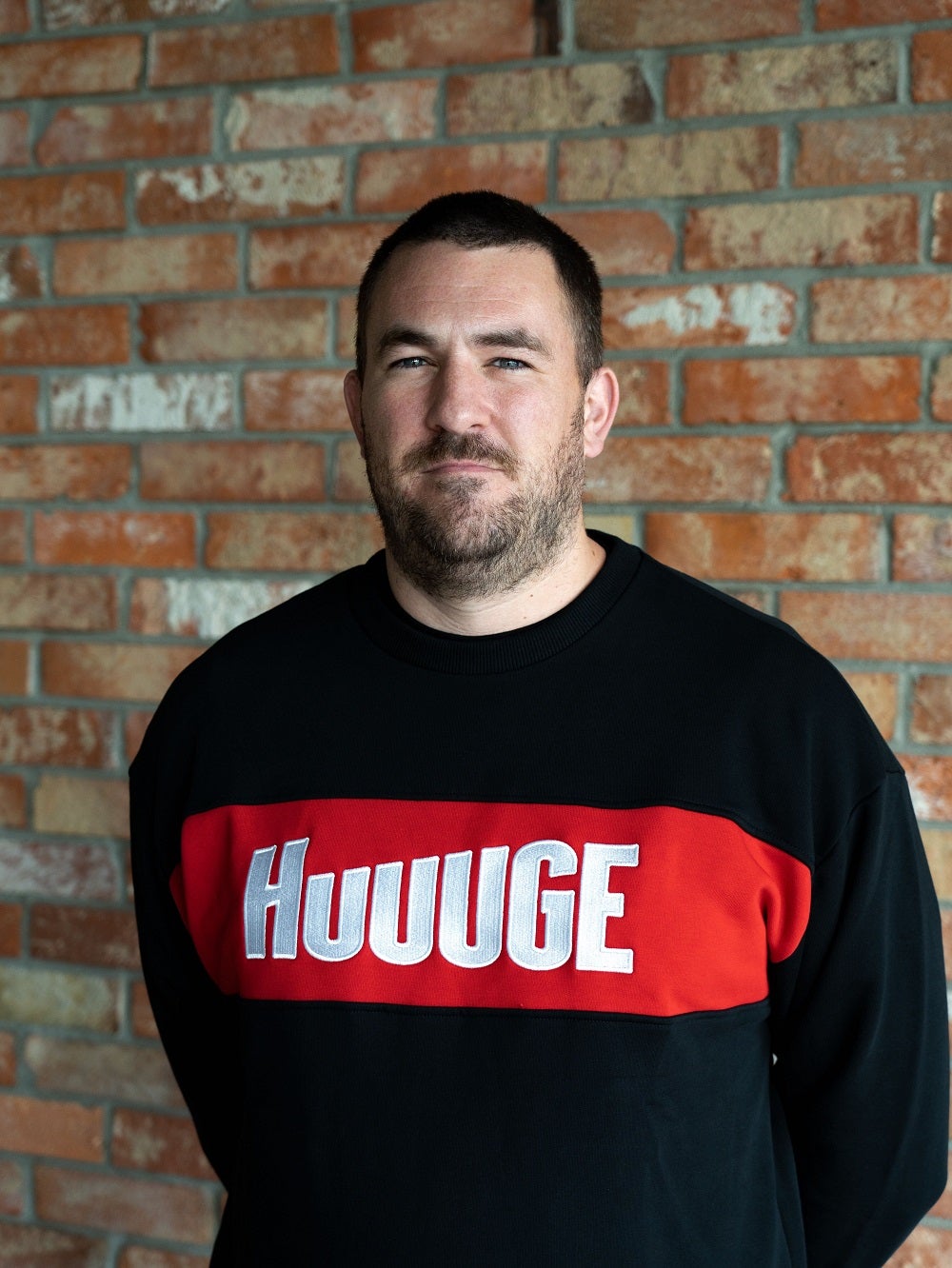 Fred Chesher | Director of corporate communications, Huuuge Games
International games publisher Huuuge Games announced that its named Fred Chesher as director of corporate communications.
With his new role Chesher will in part, oversee the company's brand presence across its global communication channels.
Chesher has worked with gaming firms such as Nintendo, PlayStation, and Activision throughout his career of over 15 years.
"We are very excited to have Fred join us at such an exciting time for Huuuge, he brings a wealth of communications experience, industry knowledge and a passion for gaming that will help take Huuuge to the next level of our development as a company," said Huuuge Games chief commercial officer Jon Bellamy.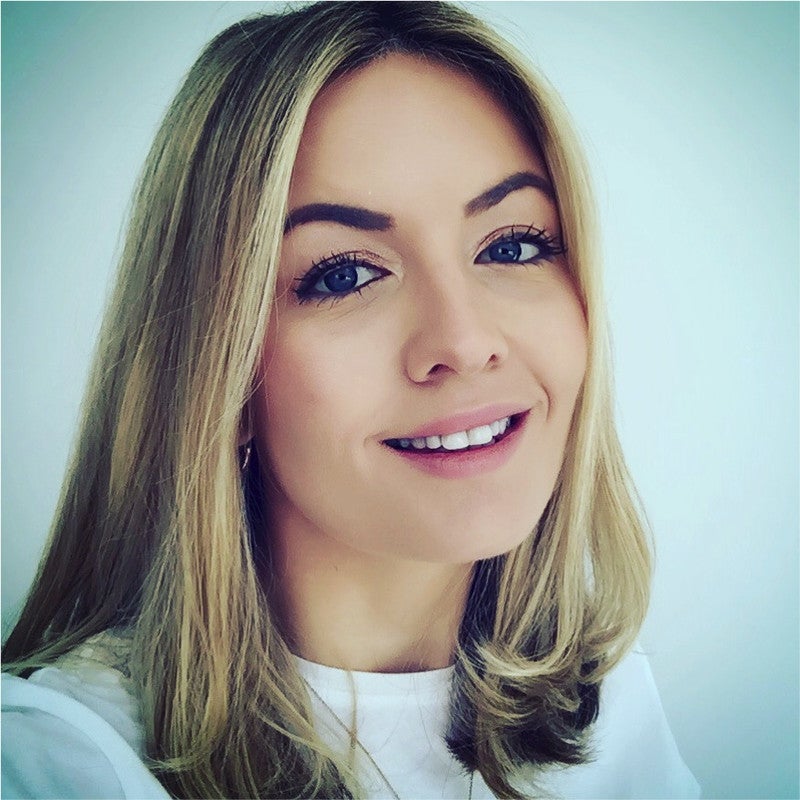 Liz Corless | Global head of marketing, Keywords Studio
Liz Corless announced that she has joined outsourcing firm Keywords Studio as its global head of marketing.
Throughout her over 15-year career she founded and led creative agency ICHI Worldwide.
Her most recent position was serving as studio head for the marketing firm. Samantha Lester will step into the role of leading ICHI following her departure.
"Having worked in video games and entertainment for 18 years, it's an area I'm very passionate about and I feel thankful to have met so many brilliant and talented people over the last two decades," Corless said.
Sarah Arellano | Lead writer, Ubisoft
Sarah Arellano has been recruited by Ubisoft as lead writer for Beyond Good and Evil 2.
As a narrative designer and writer, they've had a career of over 8 years within the games industry.
Arellano has worked for companies such as Blizzard Entertainment, Volition, and Super Evil Megacorp.
Their work history also includes being a voiceover writer and director.
The portfolio of games they've worked on includes 2022's Saints Row and Project: World of Warcraft.
Arellano formally announced the new hiring on Twitter.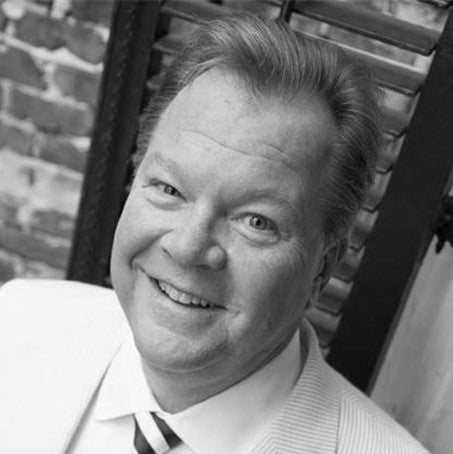 Ric Neil | Managing director, Streamline Studios
Streamline Studios has announced that Ric Neil has been hired as managing director for its USA division.
In his new role Neil will oversee the game developers' partnerships, platform, and product development.
Throughout his 30-year-long career he's worked for companies such as Microsoft, Unity, and EA.
"While the industry continues an unsustainable cycle of ramping up and down to suit production needs, at an independent studio like Streamline, I can use my 30-year experience in building professional teams to nurture a wave of new talent and guide them to discover great games and experiences," Neil said.
Jon Tibble | VP Global Sales, CI Games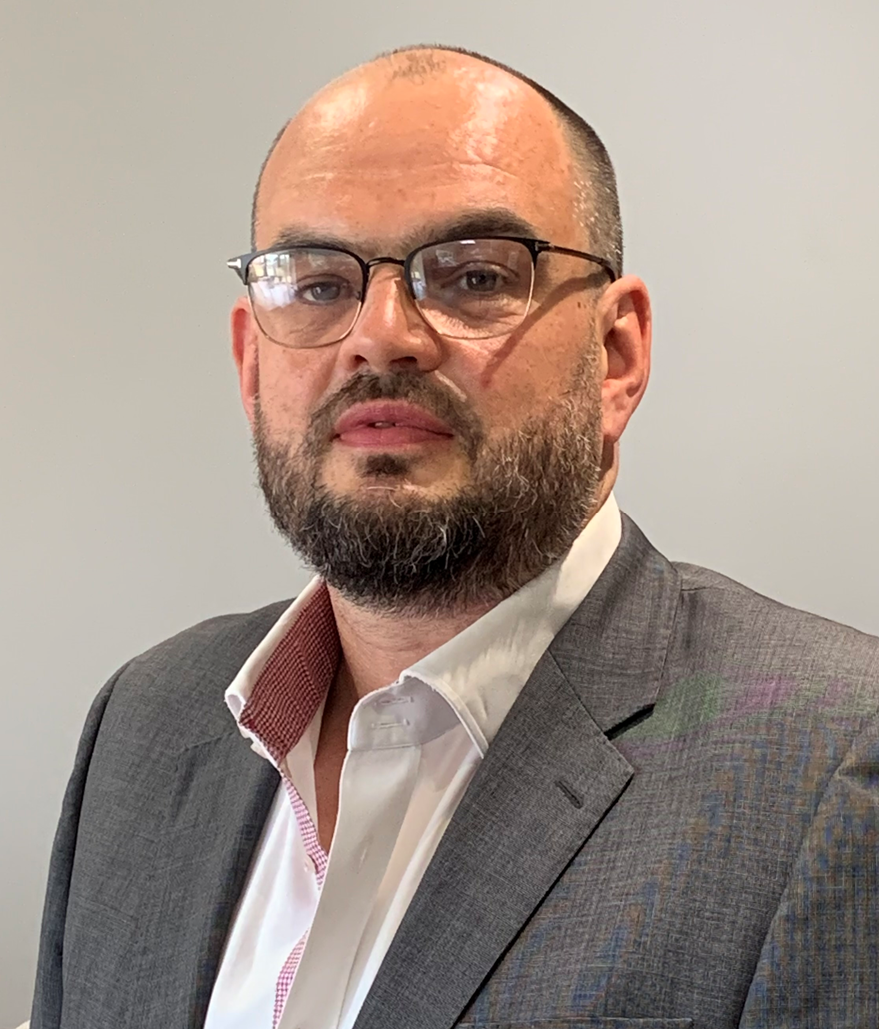 CI Games has named Jon Tibble as its new VP of global sales.
Tibble has a strong background in sales; most recently as director of sales at Motorsport Games. He also did an 11 year stint at Codemasters in senior sales roles, and spent the 8 years before that as UK sales manager of Vivendi Games.
"I am delighted to be joining the team at CI Games," Tibble said. "There is a great passion and professionalism amongst the people here, and as we all know great games start with great people. The vision set out by Marek Tymiński and the board is clear, the portfolio of products is extremely strong, and the future objectives, though challenging, demonstrate confidence - all of which I welcome. It's an exciting time to join CI Games.".
Grant Osborne | CTO, Mighty Kingdom
Australian studio Mighty Kingdom has hired its first CTO, Grant Osborne.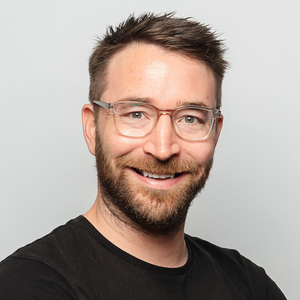 Prior to the appointment, Osborne worked as a data scientist at celebrity booking platform Pickstar, as well as CTO of games media network Gamurs.
At Mighty Kingom, he'll be tasked with developing the company's technological roadmaps and adapting its teams.
"I am incredibly excited to be on board," Osborne said in a statement. "Mighty Kingdom does dynamics and people really well, the company culture is awesome, and it really shows in the quality and storytelling of its games. I can't wait to help the team nail that high scalability and technology roadmap, which will help us apply some of the incredible emerging technology that's out there."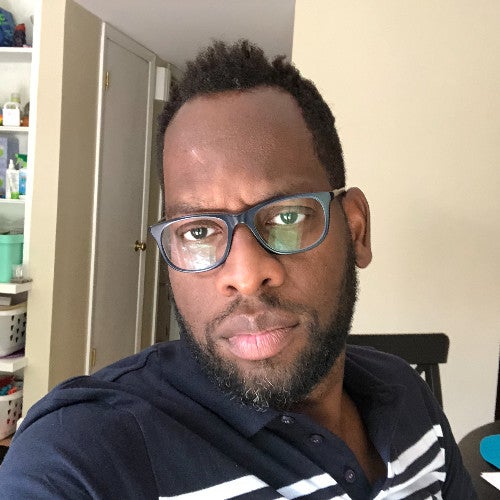 Evan Narcisse | Senior writer, Brass Lion Entertainment
Brass Lion Entertainment has hired career writer Evan Narcisse as senior writer.
Throughout his career Narcisse has worked as games journalist, having written for publications such as Kotaku and io9.
He then pivoted into the comics industry as he's authored stories for media giants DC Comics and Marvel. Narcisse also works as a narrative design consultant in the games industry.
He's worked on titles such as Marvel's Spider-Man: Miles Morales and Marvel Avengers.
Narcisse formally announced his new position with Brass Lion on Twitter.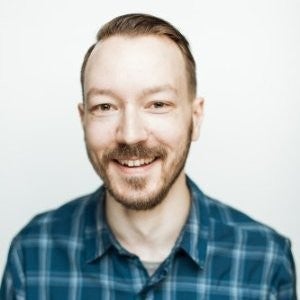 Reko Ukko | Chief Creative Officer, Next Games
Co-founder of Best Fiends developer Seriously Reko Ukko has joined Next Games as chief creative officer.
Ukko co-founded the mobile studio in 2013 and served in multiple executive roles during his time there, most recently as senior vice president of game design.
Prior to Seriously, Ukko served as head of game design at Natural Motion, and held senior design roles at several other firms including Digital Chocolate and Remedy.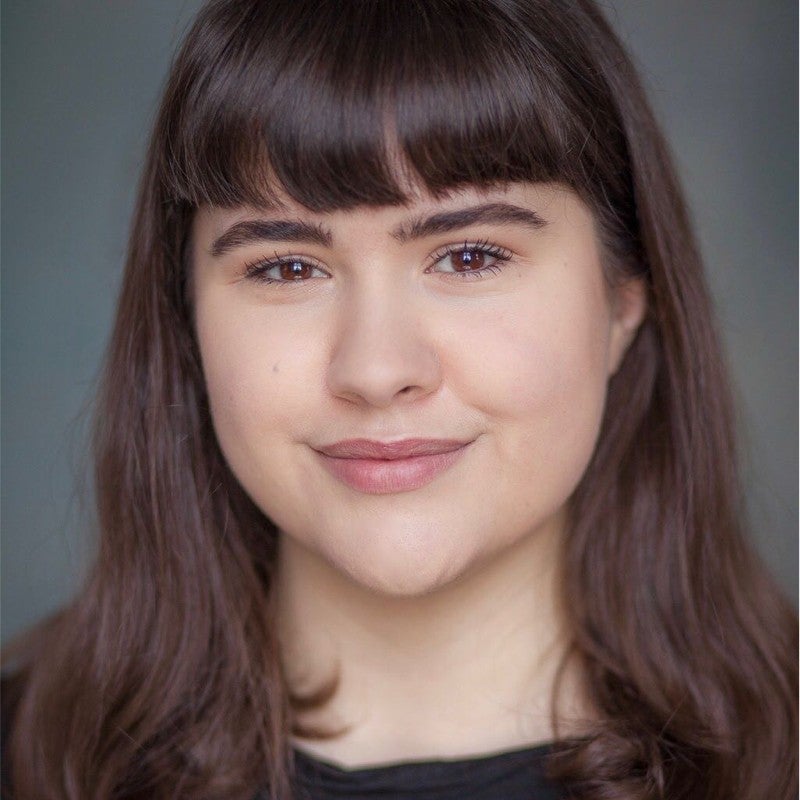 Millicent T. | Influencer manager, PlayStation
Millicent T. has announced that she will be joining PlayStation's UK division as an influencer manager.
Throughout her career she has worked in leadership roles managing content and communities. Millicent T. 's work history includes serving as head of social and content at Into Games as well content and community executive with Red Consultancy.
Most recently she held the role of PR and marketing executive of emerging markets at Ubisoft.
"PlayStation was my white whale, a long term dream that I never thought would be in reach - but here I freaking am! I cannot WAIT to get started," she said on Twitter.