ngmoco to bring Kabam's games to Mobage platform
NimbleBit has been signed for Mobage as well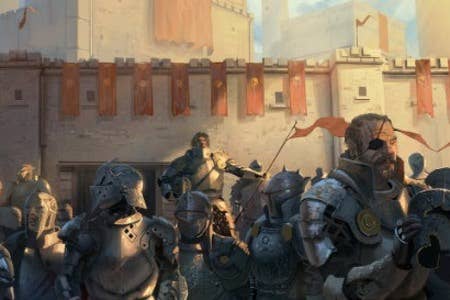 DeNA subsidiary ngmoco has announced today that it's reached a deal with social mobile developer Kabam to bring its games to Android via the Mobage platform. The agreement is specifically for "select game franchises" and the first title should arrive on Mobage this summer.
"We are focused on selecting the best-in-breed games for the diverse Mobage catalog," said Neil Young, CEO, ngmoco and director, DeNA. "We have been impressed with Kabam's success with hardcore social games on the web and iOS and are excited to partner with them to bring some of their biggest franchises to Android."
"Kabam is off to a blockbuster start on mobile devices," said Andrew Sheppard, President of Kabam, referring to his company's first mobile title passing one million downloads. "By creating games for multiple platforms, we are able to work with the best partners in the industry and we're excited to leverage DeNA's expertise on Android and Mobage's advanced worldwide network."
Another developer signing up for Mobage is San Francisco-based NimbleBit, probably best known for the iPhone hit Tiny Tower. NimbleBit is taking its mobile expertise to create Android games like Pocket Planes.
Mobage overall is gaining steam with over 50 third-party developers in the West creating games for the platform. At the same time, some Japanese mobile developers are finding success here in the West. Cygames' social card battle game Rage of Bahamut on the Mobage Network has topped Google Play's Top Grossing Apps in the U.S. this week.
"We are carefully looking at titles that can successfully cross over East and West territories and selectively introducing games on Mobage that have the right ingredients," said Neil Young. "The instant success of Rage of Bahamut is an encouraging indication that people everywhere simply love to play great games."