Kabam's first mobile title crosses 1m downloads
Kingdoms of Camelot: Battle for the North targets hardcore gamers on mobile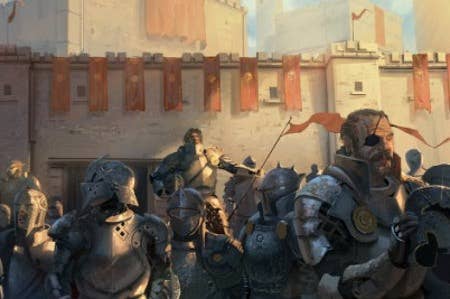 Social developer Kabam recently expanded into mobile territory with Kingdoms of Camelot: Battle for the North, and it's been revealed that the game has now crossed one million downloads since launching on iOS as a free-to-play title on March 1.
Similar to its approach with social titles, Kabam is looking to target hardcore gamers with its mobile offerings. The Kingdoms of Camelot has proven strong for Kabam. It's attracted more than 15 million registered users worldwide; that said, its active user base has dipped to 470,000 monthly on Facebook.
With mobile, Kabam hopes to give the property a boost - Camelot players on mobile have built more than 750,000 kingdoms with more than 3 billion residents, and the average daily active user logs in over three times a day.
Kabam currently has about 20 people working on its mobile games, with more free-to-play mobile games on the way soon. In the meantime, the developer is adding a second city to the mobile Kingdoms of Camelot to give players the chance to double their power and resource production.
[Thanks to VentureBeat]