Next-gen Cyberpunk 2077 doubles CD Projekt's Q1 profits
PlayStation version accounted for majority of post-update sales, studio now primarily focused on story expansion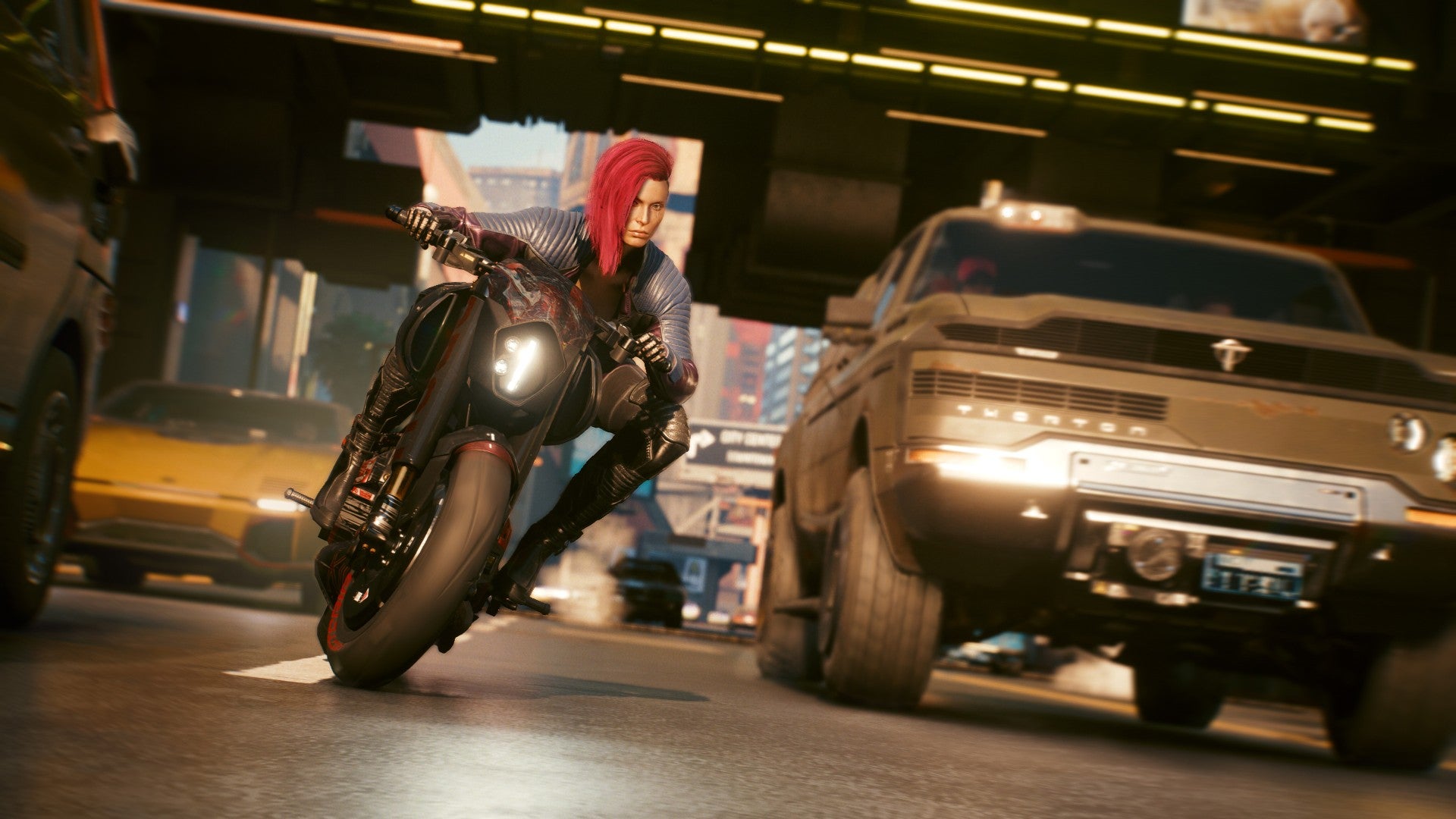 The recovery of Cyberpunk 2077 continues as CD Projekt reveals the release of the next-gen version resulted in a profit surge during the first quarter of this year.
The Polish games firm released its financial results for the three months ended March 31, 2022 last night. Here's what you need to know:
The numbers
Revenue: 216.1 million PLN ($50.4 million) up 9% year-on-year
CD Projekt Red revenues: 179.3 million PLN ($41.8 million)
GOG revenues: 40.4 million PLN ($9.4 million)
Operating costs: 83.2 million PLN ($19.4 million), down 10%
Earnings before interest and tax: 85.3 million PLN ($19.9 million), up 98%
Net Profit: 68.9 million PLN ($16.1 million) - more than double the net profit of Q1 2021, up 112%
Net Profitability: 31.9%, up from 16.4%
The highlights
The biggest event for the CD Projekt Group was the launch of Cyberpunk 2077 on PlayStation 5 and Xbox Series X|S, as well as a major update for all platforms.
CEO Adam Kiciński said the launch "had a positive effect on the game's perception and sales figures, especially on consoles," with the game accounting for the majority of the company's Q1 revenues.
In a presentation for investors, a graph showed that between January 1 and February 14 (the day before the next-gen update went live), the vast majority of Cyberpunk sales were on PC. Between February 15 and March 31, total sales of the game more than doubled, with the majority being on PlayStation and a significant portion being on Xbox. PC sales remained largely flat.
It's a long-awaited boost for a game that has been beset by troubles since launch. The next-gen versions were originally due to be released last year, but were delayed to Q1 2022.
With the enhanced version of Cyberpunk 2077 now in the wild, Kiciński says the "bulk of our development capacity is currently dedicated to the major story-driven expansion", which is due for release next year.
The company reiterated that its CD Projekt Red development studio is also working on a new entry in The Witcher series, which will be the first of the company's games to be built with Unreal Engine 5.
A next-gen update for The Witcher 3 is due in the second half of the year, and a 'complete edition' is in the works that will feature both expansions and new DLC inspired by the live-action Netflix series.