Newzoo: Esports projected to generate $1.38bn in 2022
Report also predicts that the competitive gaming sector is on pace to earn $1.86 billion in 2025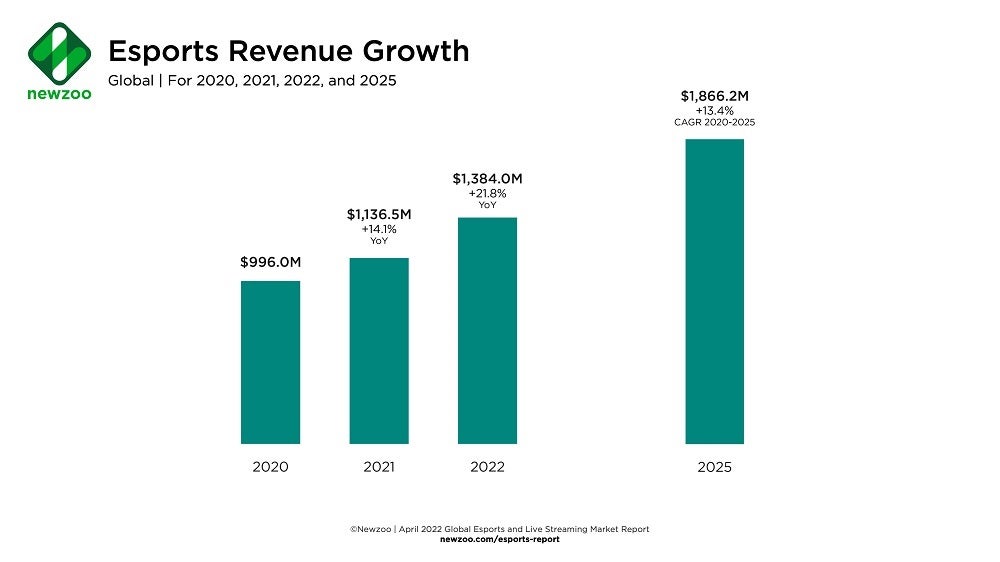 Today Newzoo released its 2022 Global Esports & Live Streaming Market Report, which projects that esports will generate $1.38 billion in global revenue during this year.
The figure represents an increase of 22% year-over-year when compared to 2021.
The market intelligence firm went to on to say that sponsorships are estimated to make up 60% of global esports earnings, to the total amount of $837 million during 2022.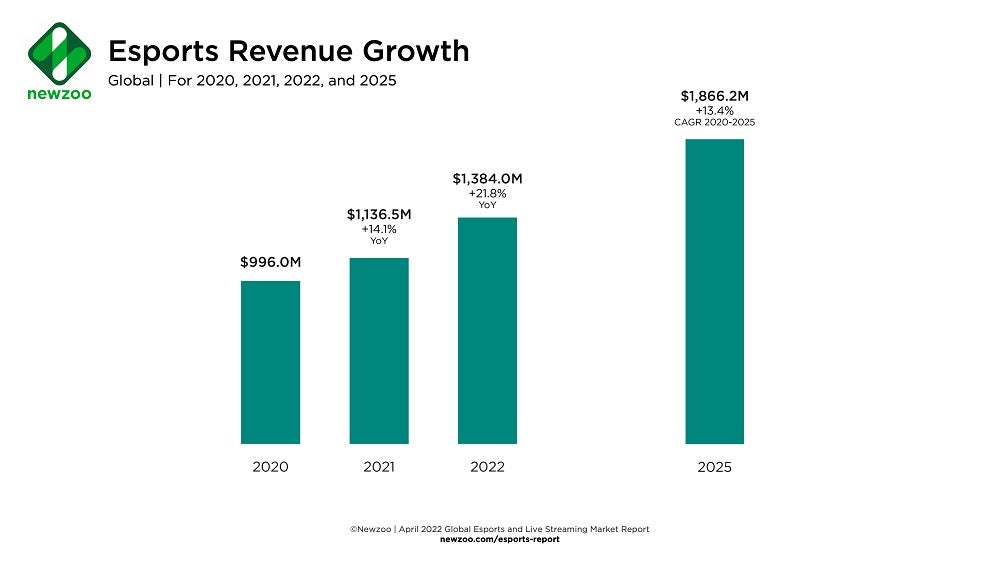 Newzoo's report also said that global esports earnings will reach over $1.86 billion in 2025.
It also provided a demographic breakdown of esports enthusiasts during the year of 2021.
It noted that the group is primarily young and male, however women made up 34% of the group.
Among the group, 24% are between the ages of 21 and 65, while the remaining 10% are between the ages of 10 and 20.